Over half of South Africans see Internet as human right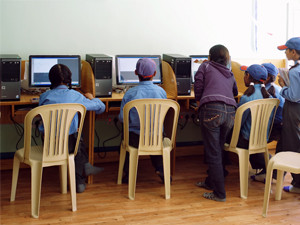 Over half of South African consumers think Internet access has become a basic human right, according to a survey from mobile commerce accelerator Upstream.
The report found 55% of local consumers view connectivity as a critical aspect of everyday life. Around 88% of South African consumers claim they make daily use of mobile handsets for accessing digital services, going up to 95% on a monthly basis. Upstream says this increased appetite for digital services leads to a $70 billion (R974 billion) digital revenue opportunity on offer in emerging markets.
"Our survey shows that Internet access is a crucial utility for emerging market consumers. However, Internet access is not just about being able to connect - it is also about having the necessary speed to use the digital services that not only can amuse and entertain, but also have the potential to improve people's lives," says Marco Veremis, CEO and co-founder of Upstream.
This, as 61% of South Africans say they are unsatisfied with their current mobile Internet connection, with 36% saying it is "slow" and 25% describing it as "unreliable".
These findings, which feature in Upstream's 2016 Developing Markets Mobile Commerce report, are based on a YouGov survey of over 5 200 consumers in Brazil, Egypt, Indonesia, Nigeria and South Africa - with over 1 000 of those in SA.
The survey found 69% of local consumers would like free access to limited basic Internet in order to contact family and friends internationally. Almost four-fifths of mobile usage in SA is dedicated to social media, followed by music (55%), news (54%), games (50%), videos (49%), and device utility (42%) such as storage utilisation and anti-viruses.
"While connection speeds are still not ideal, digital service providers seeking to capitalise on the fantastic potential of emerging markets need to offer 'lite' versions of their apps, allowing those on slower connection speeds to also benefit from the range of digital services available in their markets," says Veremis.
"The challenge for digital service providers is not only to simply offer the appropriate content; it must also be affordable and technologically accessible, in order for it to be relevant to the individual market."
Upstream's report also found consumers in SA are not in need of another social media site or news portal, but they are missing higher value digital services that impact their daily lives.
The categories they would like more services for are education (30%), health (28%), and lifestyle (27%). Upstream says this is expected, given that mobile devices are becoming an access point for products that complement or enhance services provided by NGOs and government organisations, like schools, hospitals and banks, in more rural areas.