Spike in Africa's 4G subscriptions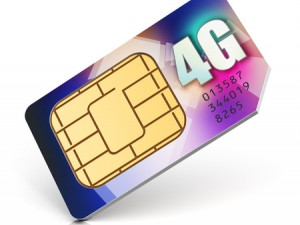 In Africa, 4G mobile subscribers are expected to reach 296 million by 2022, compared to 24 million in 2016.
This is according to market research firm Dataxis, which highlights the steady rise of mobile Internet connectivity in Africa. Dataxis forecasts the 4G network will be accessible in all 54 countries.
The analysis sheds light on the importance of 4G technology accessed through smartphones and how it will grow in the next five years.
The market analyst firm says broadband connectivity in Africa will be achieved almost exclusively through mobile, with only a few households equipped with PCs and wireline broadband.
It adds this growth in broadband connectivity will enable new players, such as over-the-top and subscription video-on-demand platforms, to thrive and reach their end-users in an environment where data access is no longer a hurdle.
However, Sa Eva N'ebi'e, research analyst at Dataxis, says Africa still trails other continents in regards to 4G deployments.
Nonetheless, she points out the number of 3G-enabled SIMs will continue to rise simultaneously, particularly in countries with low broadband connectivity, but the growth rate will slowly decrease with the arrival of 4G networks.
The leading countries are South Africa, Morocco, Algeria, Kenya and Ghana, says N'ebi'e.
"Fixed broadband penetration is very low because in most countries there is almost no wired infrastructure, such as ADSL and fibre," she explains. "In addition, not many households are equipped with a PC because of its price and the need to have an electricity supply at home."
On the contrary, N'ebi'e says, the mobile penetration is extremely high, exceeding 100% in many countries. "We forecast that smartphones will get more and more affordable in the years to come, while the average income will be on the rise."
In 2016, most 4G subscribers came from a few leading countries in northern and southern Africa, Dataxis says.
It points out that significant disparities in 4G development and adoption still exist depending on the country. For instance, it notes, Morocco, with its 3.4 million 4G subscribers, accounts for 14% of total 4G subscribers in Africa.
The adoption of 4G goes along with another relevant change ? that of the increase in smart devices penetration. Dataxis research outlines a surge from 24% of the population in 2016 up to 60% of the population in 2022.
To increase 4G coverage in Africa, N'ebi'e says operators' infrastructure needs to cover a wide zone. "The price should also be adapted to the populations they're addressing. Some operators commercialise it at the same price as 3G; that's also a way to increase the use."