Microsoft SA's channel partners recognised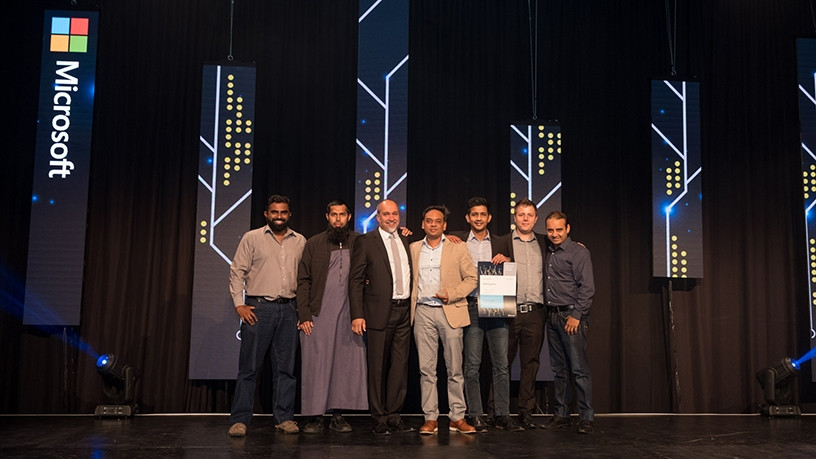 BUI scooped the most awards at the Microsoft Partner Awards, held at the Sandton Convention Centre on 14th November.
With 17 awards handed out during the ceremony, BUI - a provider of specialised IT services on the Microsoft and Cisco platforms, won awards for the Cloud Platform category, as well as Datacentre Partner of the Year and Enterprise Mobility and Security Partner of the Year.
Other multiple award winners included Karabina, which won the Re-inventing Productivity category and was named the Data Analytics Partner of the Year; and First Technology, which was named the Software Asset Management Partner of the Year and Licence Solution Provider of the Year.
"Partnerships play a central role in our new business model," says Zoaib Hoosen, Microsoft SA MD.
"It's through these partnerships that we can deliver more value for our mutual customers, whether this takes the form of greater efficiency, evolving their products and services, or helping them attain as well as retain more customers."
MD's award
The winner of the Managing Director's award was Astel Systems, a Durban-based company that enables Microsoft's Cloud Solution Providers (CSPs) by offering complete customer lifecycle management, including provisioning and billing.
Hoosen says: "The Astel platform provides strategic value to us and enables our ecosystem in a significant way. While Astel itself might not be a big consumer of cloud, the software it has developed is a key component in our go-to-market in this country. There are probably a bunch of other partners generating more revenue with us currently, but when I look at the kind of partner we want going forward, Astel typifies that."
Astel joined Microsoft's equity equivalent programme in 2014. "The key tenet of the equity equivalent programme is to find small black-owned companies that had developed their own IP, and that Microsoft could help them package and take to an international stage," says Hoosen.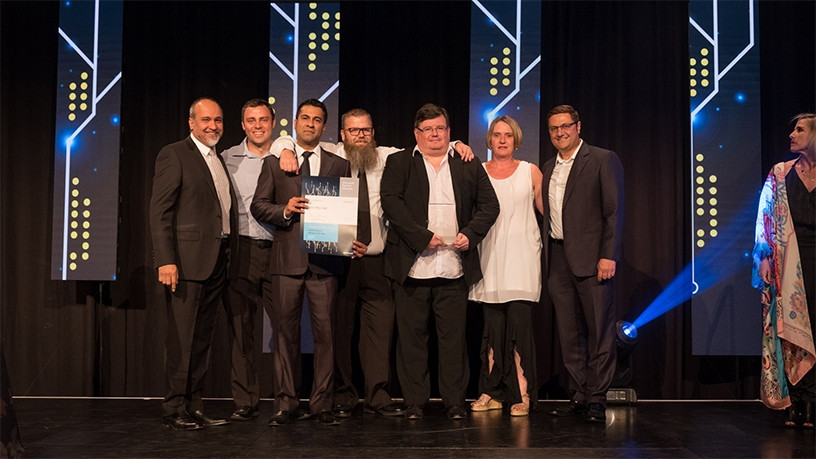 Alkesh Singh, founder and MD of Astel Systems, says: "I'm absolutely ecstatic about winning the award. It's a validation for our belief in the product that we started building a few years back. The fact it's been recognised by Microsoft and been given visibility on this stage is fantastic for the company and the team that has been operating behind the scenes."
"The credibility of the award is massive for us. Hopefully we'll now get a lot of mileage from the visibility of the Astel brand and can now fast-track international growth. Microsoft's CSP programme is the same the world over, so the platform we've developed can easily be scaled."
The full list of winners for 2017
| | |
| --- | --- |
| Cloud Solutions Aggregator (Indirect) | Axiz |
| Cloud Solutions Reseller | XContent |
| Cloud Platform | BUI |
| Application Development | Tangent Solutions |
| Dynamics 365 Customer Engagement | Mint Management Technologies |
| Dynamics 365 Operations, GP and NAV | Chase Software |
| Re-inventing Productivity | Information Systems Partners - Karabina |
| Learning Solutions | Torque IT Computer Training |
| Software Asset Management (SAM) Partner of the Year | First Technology |
| Microsoft Consulting Services Partner of the Year | BCX |
| Datacentre Partner of the Year | BUI |
| Data Analytics Partner of the Year | Information Systems Partners - Karabina |
| Enterprise Mobility and Security Partner of the Year | BUI |
| Consumer Distributor of the Year | Rectron |
| License Solution Provider (LSP) of the Year | First Technology |
| Education Partner of the Year | CTU Training Solutions |
| Managing Director | Astel Systems |