Cash incentive for Cyberoam partners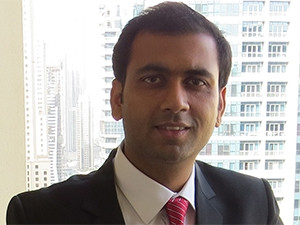 Network security solutions vendor, Cyberoam, has unveiled a cash incentive offer - Cyberoam Sales Bonanza - for its South Africa channel partners.
The offer is targeted at sales representatives who are Cyberoam account managers within its partner companies.
Under this offer, Cyberoam says incentives are set according to the model numbers - the higher the model sold, the higher the incentive gained. The duration and type of subscriptions sold also impact on the incentives, it adds.
The offer is valid only for Cyberoam appliances sold between 1 July 2015 and 30 September 2015. Sales personnel of all the partners who are registered on Cyberoam partner portal are entitled to the incentive offer.
Explaining the objective of the offer, Alkesh Soneji, business head, Africa, Cyberoam says "Cyberoam has been a 100% channel-driven company with partners playing an instrumental role in extending the company's reach and support.
"Our partners constantly engage with the end customers keeping us abreast of their challenges and requirements eventually allowing us to innovate and bring in advancements to our solutions. This offer is just a gesture to acknowledge our partners' contributions and also motivate them to secure more organisations with next generation security from Cyberoam."