Digital demands a new business model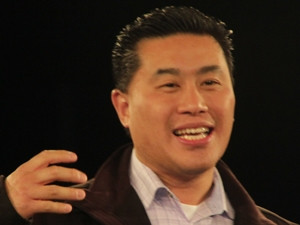 Data is the foundation of a digital business, and at least 20% of companies' incomes need to come from insight streams.
This is according to R "Ray" Wang, principal analyst, chairman and founder at Constellation Research. He says the digital disruption currently taking place is more than a technological shift; it requires a change in business models.
The globe is moving from analogue to digital systems and changing towards being more engaged, says Wang. He says things are happening in real-time, and companies are being swamped by information from an assortment of sources that are not connected.
Once the world moves into an era of mass personalisation, it will have become a truly digital economy, says Wang, who addressed delegates at Software AG's Innovation World 2014 summit yesterday morning.
Get ready
Companies need to be prepared for the pending changes, and be able to understand who their customers are, access any data at any point, and manage their interactions with their customers. Wang adds entities need to incorporate context into their interactions with customers.
This, he notes, coupled with other aspects like governance and data management, enables companies to "do crazy things" that will aid them in aspects such as cutting down on the amount of time it takes to recall products, if that is necessary.
Wang adds, as business models change, big data is playing a key role. He says, as industries are being transformed, aspects such as understanding revenue per user are becoming key, and information is vital to gaining this insight.
By using information correctly, companies can buy guaranteed outcomes, says Wang. He adds companies need to focus on brands because, as the economy becomes digital, they will not be able to compete on pricing.
Right now
Change is happening, and there are macro trends that cannot be controlled. He points out that other issues are affecting businesses, such as the dynamic workforce, mobility, and massive changes in technology.
There are five generations of workers, categorised according to digital proficiency, not age. He says these are: digital natives, digital immigrants, digital voyeurs, digital holdouts, and the digitally disengaged.
Wang says these forces are leading to the development of new business models. He notes technology convergence is powering digital disruption, and aspects such as mobile, cloud computing, social media, big data and analytics as well as video are driving new business models. "These aren't separate initiatives, these are all coming together."
* Nicola Mawson is in New Orleans courtesy of Software AG.