'Business analytics should be a core competency'
As the thirst for business leaders to become more data-driven and analytical in their decision-making, business analytics initiatives in most organisations are being led more and more by business leaders themselves, rather than a centralised IT function.
So says Suvir Rao, product leader MEA, Business Analytics Solutions at Oracle, who will be presenting on 'Business Analytics - A New Day' at the ITWeb Business Intelligence Summit at The Forum, Bryanston on 1 and 2 March.
He adds this puts a far greater emphasis on business people being able to explore their data on their own, or self-service.
"Business people expect an entirely new experience - stunning visual analytics and dashboards and capability for blending any data - personal, departmental and enterprise data. They want a re-imagined mobile experience and storytelling to share their train of thought with colleagues. Finally, they want intuitive search-driven analytics so they can type or speak questions and get the best visualisations to see the signals in their data that matter."
According to Rao, what IT professionals require is a world-class enterprise platform that scales to meet their needs. It must create the best analytic applications, with better visualisations, in-memory performance, predictive analytics, far more simplified administration and upgrade, but without compromising on security.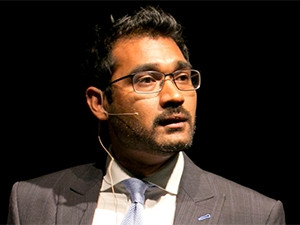 Speaking of what businesses could be doing better in terms of business analytics, he says they should make the use of business analytics a core competency within the business. Surveys from various sources, including Accenture, reveal that businesses who adopt analytics and become 'data-driven' perform significantly better than those who don't. "And the returns are clear - for every dollar invested, you get $10, according to MIT."
In Rao's presentation, 'Business Analytics - A New Day', delegates will hear, and be shown, what Oracle is doing to address these new business needs. They will learn about the impact visual analytics can have in helping business leaders see the signals in their data, be more self-sufficient and innovative, as well as how to scale the insights across their business.