Access to cloud offerings just got easier!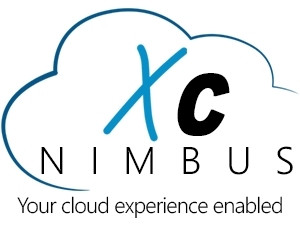 X marks the spot! XContent's XCNimbus portal is live!
Business today is about speed and agility. Getting ahead and staying ahead. Are you being outrun?
* IT budget slashed?
* Needing to do more with less?
* Cutting costs and corners?
* Data security concerns?
XContent's XCNimbus cloud portal has been built with you at the core. A risk-free, end-to-end cloud experience where you can purchase, implement and manage all your cloud requirements via a customer-friendly dashboard.
XContent knows that your requirements are not just for cloud software and that's why we have not only software solutions on offer but also an extensive range of managed services and hardware products. Ensuring that your experience in itsXCNimbus portal surrounds you with exactly what you need - it's that simple!
What's in it for you?
| | | |
| --- | --- | --- |
| * Self-sufficient procuring and managing of cloud solutions | * No risk | * Support and managed services included in what's on offer |
| * Simple click-and-buy process | * Cost competitive | * Single bill for services from multiple cloud vendors through our strategic partnerships |
| * Easy to understand, buy and use | * No hidden costs | * Determine total IT cost per user and manage your costs accordingly |
| * No big cash outlays | * Simple monthly billing | * Increase and decrease usage as your business changes |
Software:
A comprehensive range of best-in-class Microsoft technologies spanning cloud platform, productivity, the ability to work from anywhere, system and data safeguarding, manipulation and analytics.
Hardware:
Quality hardware products for you and your employees from laptops to remote connectivity devices. Affordably priced to assist with budget management.
Professional Services:
XContent has collaborated with top Microsoft partners to ensure a complete offering of technology and services that enable cloud solutions. Let it help you evaluate your readiness for a cloud solution, evaluate your security environment to negate risk and ensure any technical or operational issues are handled quickly and efficiently.
Reach out to it today:
www.xcnimbus.com
Tel: +27 87 9800 664
E-mail: query@xcontent.com