Blockchain can be used to measure happiness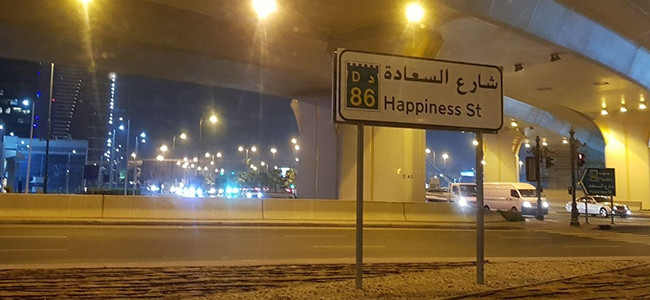 Unified communications solutions provider Avaya has showcased a proof of concept product that can measure the customer experience of multiple departments in real-time using blockchain technology.
The happiness index, developed in partnership with Avanza Solutions, shows how companies can leverage blockchain to securely gather sentiment information from multiple sources, such as call centres, e-mail and social media.
This will enable organisations to immediately pinpoint exactly which department is experiencing customer dissatisfaction so that the issue can be resolved faster than before.
The index formed part of the Avaya stand at GITEX, the global technology fair currently taking place in Dubai. The company displayed a number of real world use cases of how Avaya technology, combined with disruptive technologies, is being used.
The company says many organisations today are struggling to turn the huge volumes of data they have about their customers into actionable insight. The happiness index will help solve this, while improving customer experience.
Gartner research shows 89% of companies expect to compete primarily on customer experience, but only 6% of companies in an Aberdeen Group survey said they were extremely satisfied with their ability to use data to improve the customer journey.
State of happiness
Avaya says the index could be deployed on a country scale, as the solution allows for interoperability and information-sharing between different systems. This is because the blockchain 'anonymises' the data that is shared.
The Dubai government plans to become completely paperless by 2025, by placing all its transactions on blockchain. This is where Avaya hopes to deploy its index as a use case for how the technology can be used for an entire country.
The United Arab Emirates takes the happiness levels of its citizens seriously and even appointed a minister of state for happiness last year.
The objectives of the department of state happiness are to harmonise government plans and policies to achieve happiness and positivity in society, incentivise entities (public and private) to launch happiness campaigns, and develop KPIs to measure happiness within government.
Electronic polls have been placed around the country, where visitors can easily give feedback on their satisfaction - such as a frowning face for unhappiness and a smiling face for happiness.
If the happiness index is used, these polls would form another data point.
By monitoring where people are unhappy, the government will be able to take action as soon as it happens and not wait for traditional analysis and reports which could take months, by which time the problem has either escalated or dissolved.
For example, city officials would be able to see if a particular restaurant keeps getting low customer satisfaction scores and decide that the health and hygiene department should pay it a visit. This example is especially important for an economy that relies so heavily on tourism.
Other verticals that would benefit on a country scale are education and healthcare. Dealing with issues in these sectors immediately would have long-term benefits for the well-being and prosperity of citizens.
"For us, our customers and our partners, the conversation has moved on from being just about technology and on to what you want to make of it," says Nidal Abou-Ltaif, Avaya's president for EMEA and Asia-Pacific.
"Managing enormous volumes of historical and real-time data is a huge challenge for our customers. The happiness index on blockchain highlights how Avaya is transforming its unified communications and contact centre platforms to help large organisations measure and manage sentiment for every single one of their customers, as it happens."
[VIDEO=roARGG5sw0I]