Sigfox partners with DFA for IOT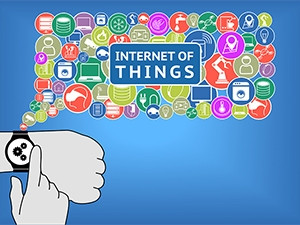 Sigfox has partnered with Dark Fibre Africa (DFA) to roll-out the Sigfox network in South Africa.
SqwidNet, a wholly-owned subsidiary of DFA, will deploy and operate Sigfox's network nationwide and distribute the Internet of things (IOT) connectivity services and solutions to its partner channels.
The roll-out of the Sigfox network in SA will initially be in the key metros starting with Johannesburg, Pretoria, Cape Town and Durban, with full national coverage to be completed by 2018.
According to SigFox, the deal is a strategic move to expand to a market that is still largely untapped, but presents tremendous opportunity, both for business and society.
The South African IOT market, which is estimated to reach in excess of $2 billion by 2020, is set to revolutionise all sectors, stimulating industry growth and economic development, it says.
According to Vodafone IOT Barometer Report, around 90% of South African businesses believe IOT is critical for the future success of organisations in their sectors.
SqwidNet will target applications across all vertical markets, with a particular focus on asset tracking, predicative maintenance, logistics and security.
Leveraging DFA's established open access wholesale operating model, SqwidNet too will operate on an open access basis working closely with channel partners to take solutions to the market.
Xavier Drilhon, deputy CEO of Sigfox Deputy, says the move marks yet another key milestone towards Sigfox's vision of a global IOT network and in its expansion into the Middle East and Africa region.
"All the pieces are now falling into place to make IOT a short term reality in SA. South Africa is a strategic country for Sigfox as it hosts a vibrant ecosystem of innovative IOT solutions which exports across the African continent and worldwide."
"We are confident that this move will deliver tremendous benefits across the entire region, especially within asset tracking and security verticals, says Thierry Siminger, president of Sigfox MEA.
"Not only does DFA have the largest open-access footprint in the country, but we share the same vision. We are convinced that technology can revolutionise the way we live if four conditions are met: open access, network coverage, cost efficiency and low power consumption."
Sigfox is currently present in 26 countries, and aims to reach 60 by 2018. The company's network today covers a population of 397 million people.