South African contact centre jobs safe from robots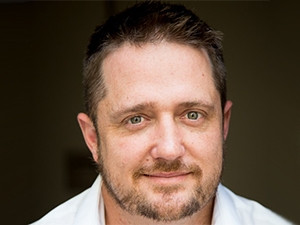 The South African contact centre sector is growing and shows no sign of shedding jobs as a result of technology advancements like robots and automation.
This is according to Wynand Smit, CEO at INOVO, who says the contact centre industry is changing in some of the developing nations, but not so much in SA.
As robots, artificial intelligence (AI) and digital algorithms continue to replace many jobs and professions; new and emerging professions by 2025 will focus more on human interaction, augmented through digital mechanisms, says Wayne Houghton, director of Growth Implementation Solutions at Frost & Sullivan Africa.
By 2025, jobs which were common place in 2015 will no longer exist, he adds. Houghton points out students graduating in 2016 will have obsolete qualifications for which there will no longer be a profession by 2025.
AI, its subfields and automation will create some specific reflecting trends associated with new and emerging technology advances, he adds.
Smit points out business solutions providers are tackling challenges such as the upgrading of legacy contact centres and the optimisation of contact centres that need to meet new challenges in reaching their customers.
The success of contact centre optimisation lies in improved efficiency and productivity within, and driving an improved customer experience, he adds.
The contact centre market in SA is quite different to countries such as the Philippines where many contact centres are structured around providing very basic customer service requirements, says Smit.
Agents are comparatively more literate and the cost factor is low for international markets, he notes. Also, training and e-learning is offered while on the job within many centres, leading to skills development and career growth and enhanced employability, he adds.
According to research conducted by industry body Business Process Enabling South Africa, the business process management sector in SA is responsible for the employment of approximately 215 000 people, with an estimated 26 700 servicing international markets, says Smit.
Given the consistent growth of the industry, it remains a promising one in terms of providing employment opportunities for graduates and others seeking to enter a challenging industry with measurable benefits, he adds.
Fokion Natsis, head of sales - Africa at Interactive Intelligence, says there is a significant trend towards self-service and automation globally.
However, there is probably another five-year lag in SA before the "emerging market" becomes "digitally mature," he adds.
In the interim, the prediction is voice will be king for at least the next 10 years and there will be job growth in the region, says Natsis.
"As far as process automation goes, we see a slow growth in most operations for a number of reasons. There are very few operations that have actually invested in astute process design and documentation and as such it will take ages for them to even get out of the starting blocks."
Secondly, typical IT "empires" demand that the business' processes are squeaky clean and complete and fully signed off before system development can start, says Natsis.
Also, South African corporates don't have the track record for "agility", he adds.
"We may well see some take-up of automation at the top-end of the more sophisticated operations having more 'digitally aware' customers.
"But businesses need to look at the demographics of their customers to get a view of how fast and how much automation will impact on individual contact centres."