Vodacom app enables 'cost-effective' video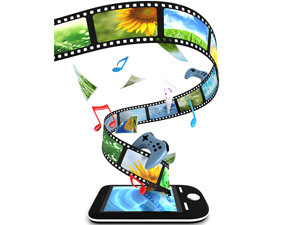 Mobile operator Vodacom has introduced a mobile video app, Video Play, to allow customers to download and watch selected video content at a reduced cost.
In statement, Vodacom says Video Play allows users to pre-select their content, which is then downloaded overnight, and instead of billing per unit of data, the app bills in minutes and not megabytes.
The app offers users access to a selection of mobile videos from content producers such as eNCA, eTV, Urban Brew and MobiTV. The selection will be expanded to include a variety of other content over time, says Vodacom.
In order to download and watch content on the app, customers have to buy a prepaid bundle of minutes, available in the app, to use the service. There is no charge for browsing, only for the minutes of the video they download.
Vodacom says if a three-minute video is downloaded, only three minutes will be deducted from the video bundle. No other data charges apply. At launch, customers will be able to buy 30-minute bundles for R5.
The Video Play app is available for free downloaded in the Android and BlackBerry app stores, with other platforms to follow.