Elizabeth Gould: Talent huntress
Elizabeth Gould was the finalist in the IITPSA's 2016 IT Personality of the Year Award.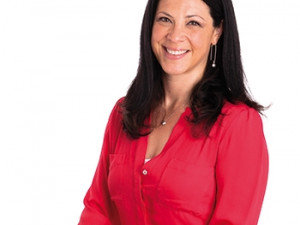 Gould studied Economic Development of Africa at UCT, then went back to New York and became a journalist, spending most of her career covering innovation, startups and suchlike.
On a later visit to SA, she spent some time in the rural Eastern Cape. "I couldn't get the image of people in huts, using mobile technology, and the potential of what that could do, out of my head."
At the time, she was involved in a startup accelerator and realised how technology and entrepreneurship could drive economic development on the continent. "I thought there had be a way of reconciling the huge skills shortage, the demand for developers, and the amazing young people who just didn't have the training and opportunities to get these jobs."
Gould hunts for the talent she knows exists, but which doesn't have access to computer programmes at a university. CodeX gives them on-the-job-type training and uses its connections in the industry to place graduates in jobs afterwards.
Read about the other IT Personality finalists
BRANDON BEKKER

CAREL DU TOIT

EDWARD LAWRENCE

LEE NAIK

LUVUYO RANI

MARIUS COETZEE

SBU SHABALALA

ZOAIB HOOSEN