Risky business
Expanding operations into Angola? Brainstorm sets the scene on what to expect.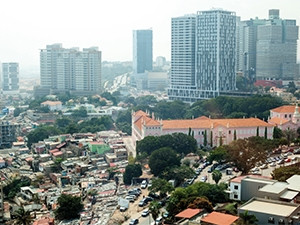 In its 2013 Investment Climate Statement on Angola, the United States Bureau of Economic and Business Affairs said the country offered both high returns and great risks to investors and exporters. Little has changed. Although political violence is not a substantial risk in most of Angola, 2015's Angola Country Risk Report by BMI Research says social instability will grow as the population feels the pinch from rising prices and cuts in government spending. Corruption, poor infrastructure and difficulties doing business provide sizeable challenges to companies launching in the country.
The country's economy that is dependent on oil is also suffering from inflation and a weakening currency. Its fiscal budget is running at a deficit and external debt is likely to rise to dangerous levels. GDP growth is slow, with the 2015 Angola report by African Economic Outlook saying GDP growth was expected to decelerate to 3.8 percent in 2015. This could get worse, due to the risk of continued decline in international oil prices, with Angola the second largest producer in Africa. Yet there is room for some optimism for companies operating in the ICT space and looking to set up operations in Angola. There are some incentives available for companies operating outside the oil and gas sector, and there is evidence of ICT growth in the country.
The telecoms and ICT sector has recorded an annual growth rate of over 55 percent over the past ten years. Angola was the first country in Africa to test LTE-Advanced, while mobile and internet penetration are relatively low, representing a growth opportunity. Opportunities are there for companies in the ICT space seeing the potential of growth in Angola, it just depends on the will and ability to tackle the deeper issues.
Political will
There was heady talk among government ministers in 2012 and 2013 of focusing on ICT as an alternative revenue generator to oil and gas, which resulted in some investments. The country's mobile phone network was given a $100 million upgrade, while fixed line operating licences were granted to four companies. There was evidence of an increase in foreign investment into LTE, internet and broadband development. However, it has gone quiet since, with little suggestion from the government that developing ICT in Angola remains a strong focus as it battles fluctuating oil and gas prices.
The government has also not been particularly welcoming when it comes to foreign companies launching in Angola. In May 2011, it passed a new private investment law, altering the benefits and incentives available for investors, and increasing the minimum size qualification for incentives to $1 million from $100 000.
Investors in Angola are required to enter into an investment contract with the state, represented by the National Agency for Private Investment (ANIP). This contract establishes the conditions for the investments as well as the incentives granted, and is negotiated on a case-by-case basis. Consideration is given to the economic and social impact of the investment, with ICT firms benefitted by the fact that there is a focus on companies investing outside of the petroleum industry. However, investment in underdeveloped geographic areas is also favoured.
A further complication is that an investment of between $10 million and $50 million requires approval by the Council of Ministers, while investments above $50 million even require the approval of an ad-hoc presidential committee. The Bureau of Economic and Business Affairs says that although by law the Council of Ministers has 30 days to review an application, in practice, decisions are often subject to lengthy delays.
Technically, there is no formal discrimination against foreign firms, but the government has done little to remove bureaucratic and legal complexities. Meanwhile, the Promotion of Angolan Private Entrepreneurs Law gives Angolan-owned companies preferential treatment when it comes to the tendering for government contracts, while only firms with a majority Angolan stake are able to benefit from loan guarantees and subsidised interest rates.
Doing business
Starting a business and doing business in Angola are tough, hence the Bureau of Economic and Business Affairs' emphasis on the risks of investing in the country. According to the most recent World Bank Doing Business rankings, Angola is 181st out of 189 global economies, down one place from 2014.
It is ranked 174th for ease of starting a business, while it also ranks extremely low when it comes to enforcing contracts, getting credit, resolving insolvency and trading across borders. It is also ranked low by the World Economic Forum's Global Competitiveness report, at 140th out of 144 economies surveyed.
Corruption is pervasive, the financial system underdeveloped, infrastructure poor and on-the-ground costs very high.
Companies launching operations in Angola will also face labour challenges. The government encourages 'Angolanisation' of companies' work forces, while also urging the use of Angolan suppliers of goods and services. Expatriate staffing of companies is limited to 30 percent of the workforce by two Presidential Decrees, while Angolan and expatriate staff with the same jobs and responsibilities are legislated to receive the same salaries and benefits. Expatriate employees receive no more than three renewals of one-year work visas, with approval for the fourth year contingent upon the company identifying an Angolan member of staff who will take over the position after the expatriate leaves. Furthermore, the country's General Labour Law provides significant protection and various benefits to workers, including the right to strike and bargain collectively.
Inconsistency
Joel Epalanga, MD of Luanda-based business incubation centre Kianda Hub, says there is a shortage of qualified human resources.
"Although there are many more universities and technical colleges, the country is still not served well when it comes to skilled personnel, and it might be difficult to find candidates with higher profiles and skills for different job offerings locally," he says.
"Luckily, there are many local people studying abroad who, once they've returned, can contribute their knowledge and skills acquired in a number of disciplines."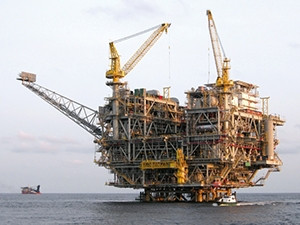 However, some of the requirements and laws on staffing are inconsistently enforced, as are local content regulations, which only offer loosely enforced guidelines. The Bureau of Economic and Business Affairs says that although this may make it easier for foreign companies to comply, it also makes it difficult for one company to 'ascertain its competitive position relative to a competitor when competing for lucrative concessions and licences from the government'.
There has been evidence of reforms to make doing business in the country easier, with government implementing some to improve the business environment and enhance competitiveness. The bureaucracy programme has been reduced, while the time and cost of incorporating a new business has been cut slightly. The cost of commercial permits has been reduced, while draft legislation is underway to abolish the minimum paid-in capital requirement.
Epalanga says the government has made some progress, but not enough. "Some regulations have been put in place to make sure that it becomes easier to register a business, as well as the development of some programmes and incentives. However, it's not really clear how one can benefit from them, especially the investment funds."
Some of the risks referred to by the Bureau of Economic and Business Affairs are mitigated by the fact that Angola is a member of the Multilateral Investment Guarantee Agency (MIGA), which insures foreign investors against risks such as expropriation, non-convertibility, as well as war or civil disturbance.
Business imperfect
Doing business in Angola is risky. Corruption is pervasive, the financial system underdeveloped, infrastructure poor and on-the-ground costs very high. Transportation is slow and expensive, while bureaucracy and port inefficiencies make imports complicated and expensive.
Bribery is a regular occurrence, which raises the costs and risks of doing business and puts an extra layer of burden on foreign investors. There has been evidence of this deterring international investment and distorting prices.
Although the 2011 investment law guarantees repatriation of profits, and investors can technically remit funds through local commercial banks, there have been a number of reports of businesses struggling to do so. Larger transfers require Central Bank approval, with the bank also having the power to temporarily suspend repatriation or require it take place in instalments if it is deemed that immediate repatriation would have an 'adverse effect on the country's balance of payments'.
Progress
Although there are opportunities in terms of how underserved and underdeveloped large parts of the Angolan economy are, apart from the petroleum sector, African Economic Outlook says the country's prospects for growth and equitable development are constrained by 'an adverse business environment, inadequate governance and transparency in the management of public resources, weak quality and maintenance of physical infrastructure, limited quality of human resources, weak agriculture growth, inefficient public service delivery to the poor, and difficulties in managing income from non-renewables to create savings for future generations'.
There are signs of progress on the infrastructure front, however. The country has been working to restructure the energy sector, with the creation of three utilities companies approved. The dilapidated railway system has been redeveloped, while there has been progress on the rollout of mobile and internet networks.
Epalanga says that even though broadband access is still not widely available and not affordable for many, the picture is starting to change. Transport, however, he describes as a 'nightmare', while businesses are required to own a generator to ensure they are protected from power outages.
The state of ICT
What, then, of ICT in particular? Thecla Mbongue, senior research analyst at Ovum, says the Angolan telecoms and ICT market has a lot of potential, but is not as competitive as many other key African markets.
"The mobile market is currently still a duopoly and the government has interests in both companies, either directly for Movicel or via the state-owned petroleum group Sonangol for market leader Unitel," she says.
Mobile penetration stands at 64 percent, below the overall rate of 80 percent recorded by the whole African continent. "Services seem expensive by African standards, and over the past year, the market has grown slowly despite the penetration rate being below the African average," Mbongue says, highlighting a five percent year-on-year growth rate compared to ten percent across Africa.
"The growth is now driven by data connectivity. As at mid-2015, mobile voice usage was still essentially priced per minute, while across most African markets, operators offer per-second billing, making the service more affordable to the lower segments consumers," she adds.
"This is one reason why mobile ARPUs are higher than in most African markets. In 2Q15, we estimated Angola's mobile ARPU at $16 per month, the highest in Sub-Saharan Africa. In comparison, mobile ARPU was $5 across Africa, and more precisely, $8 in South Africa and $5 in Nigeria, Kenya and Senegal."
Key mobile and ICT players are still focusing more on the higher income segments, perhaps offering an opportunity to companies servicing lower income levels.
This article was first published in the [February 2016] edition of ITWeb Brainstorm magazine. To read more, go to the Brainstorm website.