Banks power local digital transformation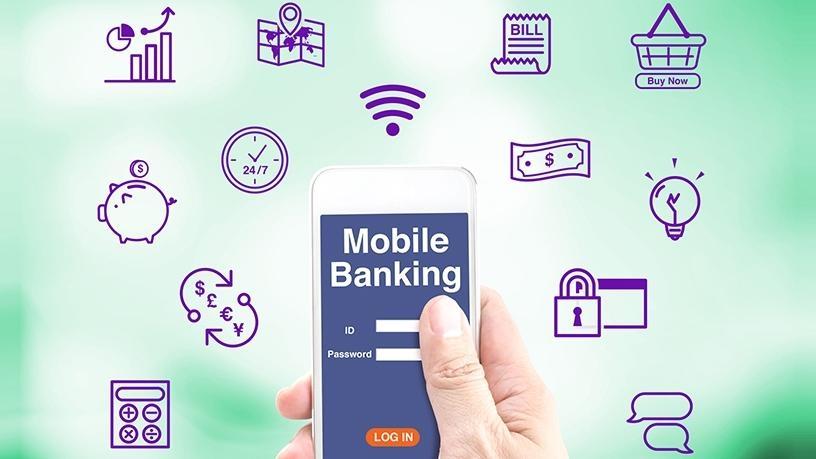 IT spending in South Africa will be R276.6 billion in 2018, a 4.3% increase from 2017, according to Gartner, and is largely due to the country still playing catch-up.
In its latest spending report released this morning, the research firm said all IT segments are expected to achieve growth this year, and data centres and servers would return to growth.
"After years of neglecting basic data centre requirements, the country's IT leaders are now drawing attention to their data centre system spending," said John-David Lovelock, Gartner vice-president and distinguished analyst.
Lovelock told ITWeb that a combination of security bugs and the advanced age of infrastructure had led to many deciding to refresh their servers.
"Intel has been good about providing patches and updates but it can be a little frustrating for the CIO. When we look at the server spend as a percentage of overall spend, it's not much for the CIO to find room to upgrade a few more servers this year. It's a 10% jump, but it's almost imperceptible in rands."
Dynamic firms reap rewards
Lovelock said SA has been behind other more technologically mature countries in IT investment for many years. It has also fallen behind in the purchase of more advanced systems, such as those involving artificial intelligence and collaboration technologies. However, some local enterprises, particularly in banking, are now catching up.
Gartner terms organisations that embrace a higher pace of technological change as 'dynamic', and they invest more in cloud and digitalisation technologies. These investments typically reduce cost, improve efficiency and forge new business possibilities.
"Being a true international player in the banking scene is part of what's driving SA, and also allows other industries to come along and start to move," he said.
And while digital transformation is taking place in the country, it's at a slow pace, with low cloud adoption. The country's GDP growth projection is only about half that of the world's projected GDP growth.
Local Azure 'a big deal
The opening of the Azure data centres in SA (said to be before the end of the year) is also affecting the software and IT services spending forecasts, which in the latter case, is why Gartner was keeping it as high as 8% for this year at R77.672 million.
"With Microsoft opening up locally, you're finally going to have access to a tier one cloud provider. And that's going to change your latency problems and reliability issues. You're not going to be reliant on international data lines to get to some of the software-as-a-service that people are selling. It's a big deal," he said.
"Not only is it possible for the South African economy to start taking advantage of cloud compute services directly, it's also possible for cloud companies to move their product closer," said Lovelock, mentioning products such as Salesforce, or Workday that will now be able to be run from the local Azure stack.
Software is expected to grow at a rate of 12.5% this year to R31.396 million, and 12.6% next year, to R35.361 million.
Lovelock said there had been a spike in device sales in 2015, which include PCs, tablets, printers and cellphones, and the country is still riding that level of spending. While showing fractional growth this year, it's forecast to jump 10.5% to R44.196 million in 2019.
He said he expected new, lower price points would bring in an untapped portion of the market next year, which would drive spending to new levels. Enterprise printing, meanwhile, has moved to a lease model and PCs in both the consumer and enterprise markets are trailing off, while cellphone sales continue to show strong growth.
The lion's share of the country's IT spend (43%) is on communication services, and includes voice and data services for fixed and mobile. Lovelock said fixed-lines are still the biggest portion of the market, but declining. Gartner estimates the spend to be R118.929 million this year, and increase 1%, with this only increasing to R119.361 million next year.
"As a friend of mine who is in the industry says: 'fixed-lines are only surviving because of legislation and apathy'."
IT spending forecast, South Africa (millions of rand)
Source: Gartner (August 2018)
| | | | | | | |
| --- | --- | --- | --- | --- | --- | --- |
| | 2017 Spending | 2017 Growth (%) | 2018 Spending | 2018 Growth (%) | 2019 Spending | 2019 Growth (%) |
| Data centre systems | 7 803 | -3.6 | 8 594 | 10.1 | 8 456 | -1.6 |
| Software | 27 908 | 12.7 | 31 396 | 12.5 | 35 361 | 12.6 |
| Devices | 39 634 | 3.0 | 39 995 | 0.9 | 44 196 | 10.5 |
| IT services | 71 942 | 8.7 | 77 672 | 8.0 | 83 303 | 7.2 |
| Communications services | 117 777 | 0.8 | 118 929 | 1.0 | 119 361 | 0.4 |
| Overall IT | 265 065 | 4.2 | 276 586 | 4.3 | 290 677 | 5.1 |