Continental debuts 'neutral' autonomous driving info site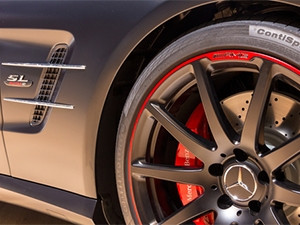 Automotive manufacturing company Continental has launched a "public and independent" Web site to host and generate global conversation about autonomous driving.
2025AD.com offers manufacturer-independent news, information and infographics about autonomous driving, and aims to help experts and consumers converge to discuss the technical, legal, and social implications of the nascent technologies.
The Web site, named after its prediction that fully autonomous driving will make a mainstream appearance on highways by 2025, features an interactive, multimedia-rich timeline of autonomous driving milestones, such as early visions, recent achievements, and future projections for the technology's development. The timeline begins in 1939, when the first vision for autonomous driving was illuminated at the 1939-1940 World's Fair in New York.
"The success of automated driving depends heavily on the public. They must accept the basic concept and trust the technology used that will make the mobility of the future safer, more efficient, and more comfortable," says Elmar Degenhart, chairperson of Continental's executive board.
"Continental is expecting intensive dialogue with partners from industry, politics... from science and research... with users of modern mobility," says Dr Felix Gress, head of corporate communications at Continental.
Gress adds that the Web site aims to "provide a space for controversial and productive public discussions [so] we can all work together to define future conditions for automated driving in a more appropriate and reliable way".
Not so neutral
While Continental presents the Web site as manufacturer-neutral, the company is not a neutral player in the autonomous driving space. Continental admits it "is working on technology for automated parking manoeuvres and is planning systems for automated city driving". More generally, it "is developing the components and systems needed for automated driving worldwide."
In addition, the rollout of novel car technologies is likely to prompt a bump in sales, from which the automotive parts and systems manufacturer obviously stands to benefit.