Giving business analysts the competitive edge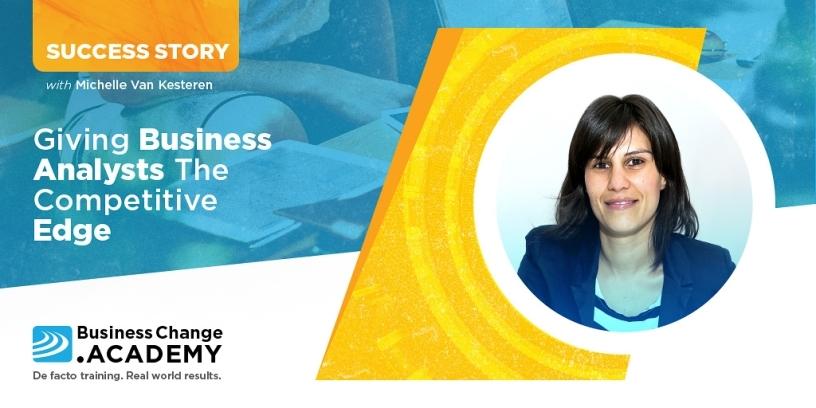 Michelle Van Kesteren explains how Business Change Academy's training programme is the key differentiator giving business analysts the competitive edge.
As the person responsible for managing Saratoga's business consulting division's training and development, Van Kesteren, operations manager, attended Business Change Academy's Business Analysis Practice course with a view to assessing the training for the team, and here she shares her experience of how the programme is steering the business analyst to become less of a documenter and more of a thinker.
"Coming into the course, I was expecting the typical business analysis content to be covered, which in theory is great to know, but in reality, one often does not get to actually put into practice what you've learnt.
"And, admittedly, I came in with a closed mind, thinking, I've been in the industry for 15 years, I'll just come here to observe and assess. But, boy, was I wrong and very pleasantly surprised," says Van Kesteren.
She is of the opinion that:
1. The unfortunate perception of a business analyst is of someone who churns out documentation, but that
2. The real skill that differentiates good business analysts from great business analysts is the way they think about a problem and engage with their stakeholders to truly uncover the root cause, as well as resolve conflicting views.
"While writing good documentation is a skill, it can be learnt. But being able to think holistically and conceptually about a problem, and knowing the right questions to ask, is more difficult to teach," Van Kesteren says.
Which starts to explain what is giving Business Change Academy's business analysis courses the sharp edge over its competitors, and why they are fast becoming the training provider of choice for organisations.
The course content is designed to teach business analysis techniques that assist in helping business analysts to really think about the problem, apply their minds and break it down in simple, meaningful, visual ways to really ensure that they are indeed solving the right problem, in collaboration with their stakeholders.
"Business Change Academy's shift from template-driven documentation to technique-driven analysis is wonderfully refreshing, and completely different from what the other training providers are offering," says Van Kesteren.
She believes the role of the business analyst has evolved significantly over the years. "However, most training providers, and more so academic institutions, have failed to evolve their content as well. This has left a gap in the industry and, as a result, we have more 'documenters' than 'real thinkers'".
The International Diploma in Business Analysis is the key differentiator for any business analyst looking for relevant, fresh content to give them a competitive edge.
"It certainly has the potential to reduce the gap in the industry and transform the way business analysts think about their role and how they add value to their organisation," she says.
Van Kesteren has assurance that Business Change Academy is the right training company with the right training programme to up-skill her team of business consultants. Of real significance is the training curriculum delivered by Business Change Academy - one that sets it apart from other offerings in the market.
"The content is fresh, it is internationally recognised, and the journey to getting the diploma can be designed by the individual," she remarks.
As the business consulting operations manager at Saratoga, Van Kesteren believes it is absolutely critical that their business consultants offer a differentiated service and experience to their clients, and she feels assured that Business Change Academy is helping them to achieve this.
You can learn more about the BCS International Diploma in Business Analysis here or contact team@bcmg.co.za for further details.