Firms see emergence of a 'creative CIO'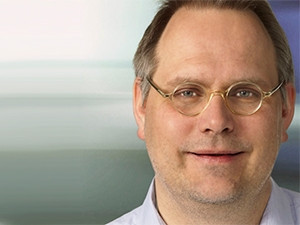 Organisations are seeing the role of the CIO change from the 'purveyor of technology' to the 'agent of change' for the enterprise.
This is according to a recent Harvey Nash / KPMG CIO survey, which notes businesses are seeing the emergence of the 'creative CIO' - a transformational business leader, technology strategist and business model innovator.
The report included almost 3 400 responses from CIOs and technology leaders across 82 countries.
This year there is a marked shift away from operational priorities, says KPMG, adding CIOs are exploring ways of creating innovative methods of working.
Some now strongly emphasise the importance of nurturing relationships both with their C-level peers and outwards to suppliers and customers, notes KPMG.
Some of the traditional top CIO priorities have seen the biggest drop in importance over the last four years. Increasing operational efficiencies has dropped 16%, and delivering stable IT performance has dropped 27%, says the study.
The creative CIO is at the forefront of digital change, both driving it and responding to it with new technologies, delivery models and governance approaches, it adds.
Lisa Heneghan, global CIO advisory service network leader at KPMG, says the creative CIO is moving away from 'keeping the lights on', to enabling the business to create value.
"We are on the cusp of a significant development in the fourth industrial revolution and this is driving demands on the CIO."
According to Pascal Matzke, VP and research director for CIOs at Forrester, going forward CIOs will face more sophisticated business demands, requiring deeper changes in the underlying composition, skill sets, and operations of their tech management organisation.
Volatile markets and rising customer expectations are forcing a new performance paradigm onto today's CIOs, says Matzke.
"Essentially we are looking at a new kind of CIO - one who is able to examine new metrics and need new skills and new tools such as customer journey mapping. More than that, CIOs will need the support of almost every department, with the CIO performing the role of orchestrator."
The report shows that despite being more creative and increasing their influence, CIOs are still are being hindered by the greatest technology skills shortage since the great recession almost a decade ago.
Almost two-thirds (65%) of CIOs say they believe a lack of talent will prevent their organisation from keeping up with the pace of change, a 10% increase in just 12 months.
Albert Ellis, CEO of Harvey Nash Group, says while the survey reveals the CIO is enjoying unprecedented influence, it also shows the role is being stretched in many directions.
"From grappling with an increasing cyber security threat, to working with the board on innovation and digital transformation, CIOs in 2016 are dealing with a more varied range of challenges than ever before, many of which are far, far away from traditional IT.
"Adaptability, influencing skills and an ability to keep a clear head in uncertain times are becoming increasingly important business skills for today's CIO."