Telkom enhances prepaid data offering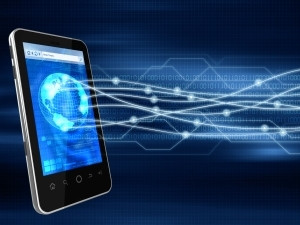 Telkom has made changes to its mobile prepaid data bundles, which take effect as of today and which the company says enhance existing offerings.
"Telkom [has enhanced] its prepaid data offering by consolidating both its Telkom Mobile bundles and its All Network bundles into one set of prepaid options that will provide national coverage for subscribers."
This means all packages will now offer national network coverage, including roaming on MTN's network outside of Telkom's coverage areas.
At the same time, Telkom has cut the prices of its prepaid data, with a new mobile prepaid data pricing structure as well as a reduced out-of-bundle data rate for prepaid customers, from R1 to 29c per MB.
Telkom MD of consumer and mobile services, Attila Vitai, says the company has ultimately "revised and simplified" its data bundles.
The prepaid data bundles will be valid until the end of the next calendar month, rather than the industry standard of only 30 days, adds Telkom.
The previous 2GB + 1GB, 25GB + 25GB and the 60GB + 60GB bundles have been replaced with 3GB, 20GB and 50GB Internet bundles respectively.
Vitai says the changes mean data bundles last longer and allow for ubiquitous Internet surfing.
The new pricing structure:
| | | |
| --- | --- | --- |
| Mobile prepaid Internet bundles | Old pricing | New pricing |
| 25MB | R 15.00 | R 7.25 |
| 50MB | R 20.00 | R 14.50 |
| 100MB | R 30.00 | R 29.00 |
| 250MB | R 50.00 | R 39.00 |
| 500MB | R 95.00 | R 69.00 |
| 1GB | R 180.00 | R 99.00 |
| 2GB | R 349.00 | R 139.00 |
| 5GB | R 819.00 | R 299.00 |
New bundles to be added:
| | |
| --- | --- |
| New bundles to be added | Price |
| 3GB | R 199.00 |
| 10GB | R 499.00 |
| 20GB (valid for 6 months) | R 899.00 |
| 50GB ( valid for 12 months) | R 1,799.00 |