Girls encouraged to choose ICT
The Department of Communications has partnered with Neotel and Huawei to promote ICT skills among girls.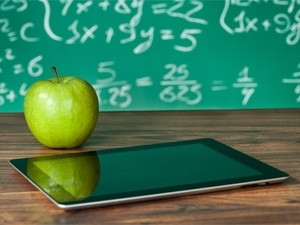 Neotel, in partnership with the Department of Communications (DOC), Gauteng Department of Education and Huawei, yesterday announced the winners of the IgniteIT ICT schools competition.
This saw three Gauteng schools - Kingsway Secondary School, Phomolong Secondary School and Willowmoore High School - walk away with R200 000 worth of prizes, including an ICT laboratory and e-class solutions with interactive boards, projectors, LCD screens, routers and related equipment, sponsored by Huawei.
According to Huawei regional corporate communications manager Annette Mutuku, the IgniteIT ICT competition aims to develop and encourage ICT skills among girls, and break down barriers that prevent women from entering a predominantly male industry.
According to recent statistics provided by the Institute of Information Technology Professionals VP and director Moira de Roche, women comprise 55% of the total South African workforce, but only 20% of the ICT workforce.
Mutuku explains the competition required learners to use ICT to find a solution for challenges faced in their communities. "It was interesting how many learners chose road-safety as their focus," she says. The winning entry by Kingsway Secondary School was titled "A trans media story-telling report on distracted driving". Mutuku says the ideas showcased by the students needed to be practical and possible to implement.
Christina Naidoo, COO of Huawei SA, says the IgniteIT competition is just one of the ways Huawei commits to boost women in ICT. "Huawei also gives preference to female candidates in selecting managers when candidates' qualifications are on an equal footing," says Naidoo. "In SA currently, our female staff have taken up key management positions such as COO and regional directors, among others, as a testament of our promoting women in ICT."
Neotel MD and CEO, Sunil Joshi, echoes Naidoo's statement, saying Neotel recognises the shortage of skills in the ICT sector and has initiated a number of projects to encourage youth and young women from disadvantaged backgrounds to consider career choices in the sector.