Future of social grant payments unclear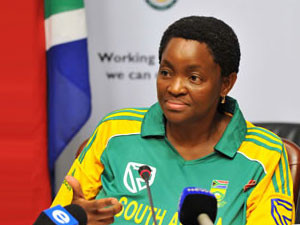 With only a few months left until the SA Social Services Agency (SASSA) takes over the social grants contract, it is uncertain if it has the technological capability to manage the payments of more than 16 million social grant beneficiaries.
Social grants in SA are currently administered and distributed by Cash Paymaster Services (CPS) and Grindrod Bank, subsidiaries of US-based Net1 UEPS Technologies, after it was awarded a five-year, R10 billion tender in January 2012.
The contract expires at the end of March 2017 and will see SASSA take on the job as the distributor of social grants.
However, appearing before Parliament's standing committee on public accounts last month, social development minister Bathabile Dlamini reportedly dodged questions as to whether SASSA would be ready to take on the social grants distribution in April, requesting more time before reporting on its readiness.
Furthermore, there has been no clarity from the agency on how it will administer and distribute social grant payments.
SASSA did not respond to ITWeb's questions by the time of publication.
Tug of war
Over the past years, SASSA's relationship with the Net1 subsidiaries soured as allegations of unlawful dealings and corruption persisted.
In 2014, the South African Constitutional Court ordered SASSA to re-issue a new tender for the distribution of social grants in the country. It was alleged Net1 had breached SA's National Credit Act, and that the deal conducted with SASSA was "irregular".
The ruling meant the Net1 subsidiary would have to apply for the tender to distribute social grants. Net1, however, announced the withdrawal of its subsidiary from the tender process.
It remains unclear why Net1 decided to withdraw from the tender process, but this move prompted SASSA to abandon the process of awarding the contract to another service provider. SASSA decided to be the sole distributor of social grant payments in SA.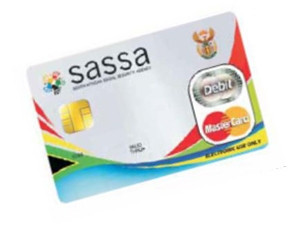 There was further court action against Net1 following social grant beneficiaries' complaints that deductions were carried out on their bank accounts before grants were paid out.
The Department of Social Development made amendments to the Social Assistance Act of 2004, whereby nobody is allowed to deduct money from a social grant beneficiary's account.
The department's decision to regulate the accounts of social grant recipients was not received well by financial service providers, including Net1.
Following the introduction of the amendments, in June, Net1 filed for a declaratory order with the North Gauteng High Court requesting certainty on "the interpretation of the Social Assistance Act of 2004 and recent regulations promulgated in terms thereof".
SASSA followed suit and filed criminal charges against CPS and Grindrod Bank for failing to comply with the newly amended regulations in the Social Assistance Act.
According to SASSA, deductions made from social grant beneficiaries' money are illegal and Net1 has abused its position as the contractor handling social grant payments.
Up for it
While debate around SASSA's ability to pay social grants to millions of South Africans continues, the SA Post Office (SAPO) has thrown itself into the ring as a possible contender for the job.
Prior to awarding the tender for social grant payments to a private company, SAPO administered the payments.
In September, SAPO group CIO Mthoko Mncwabe said the post office wants to distribute payments to more than 15 million South African social grant beneficiaries.
The post office wants SASSA's business and to pay out social grants in future, he said.
"In 2015, when I joined the post office, we implemented a banking system that will actually position us as a company that accepts those particular services."
Taking on a contract to pay social grants is part of SAPO's efforts to bring life to the country's largest postal network.