Riverbed acquires SDN-WAN provider Ocedo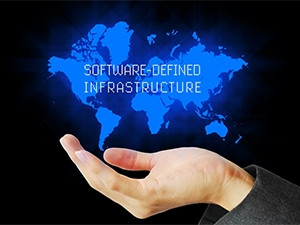 Riverbed Technology has acquired software-defined networking (SDN) and software-defined wide-area-network (SD-WAN) provider Ocedo.
The financial terms of the deal were not disclosed.
The Germany-based company's software suite includes hybrid WAN, a connectivity solution designed for Amazon Web Services and a cloud firewall.
According to Riverbed, the acquisition furthers the company's strategy to deliver next-generation, software-defined networking solutions for hybrid enterprises.
It also says the acquisition of the privately held company will expand and accelerate Riverbed's delivery of its SD-WAN solutions to companies, while creating significant new growth opportunities for Riverbed and its partners.
Ocedo is a compelling and strategic acquisition for Riverbed, says Jerry M Kennelly, chairman and CEO at Riverbed. It will bring disruption branch router market, he adds.
Kennelly says Ocedo's software-defined networking solutions complement Riverbed's strategic investments in research and development, expanding its position to aggressively compete in the emerging markets for software-defined networks and SD-WAN.
"As the industry goes through one of the largest transformations in a decade, with cloud and hybrid IT environments requiring a different approach to networking, Riverbed is well positioned to help businesses reap the benefits of newer and superior network architectures that are application-centric and software-defined."
The SD-WAN market is expected to grow significantly in the next several years.
Rohit Mehra, vice president, network infrastructure at IDC, says with SDN's growing traction in the data centre for cloud deployments, enterprise IT is beginning to see the value in potentially extending SDN to the WAN and into the campus to meet the demand for more agile approaches to network architecture, provisioning, and operations.
According to Gartner, by the end of 2019, 30% of enterprises will use SD-WAN products in all their branch offices, up from less than 1% today.
Another research firm, markets and markets, says the SD-WAN market size is estimated to grow from $4.66 billion in 2015 to $ 5.57 billion by 2020, at an estimated compound annual growth rate of 3.64% from 2015 to 2020.
Increased adoption of WAN-based technologies for various functions by the consumers across the world has resulted in the steep increase in the demand for seamless bandwidth within the enterprises, it adds.
According to Riverbed, the acquisition further fuels Riverbed's Project Tiger initiative, in which Riverbed plans to bring to market a new suite of application-centric SD-WAN solutions that will eliminate the need for traditional branch routers.