MWeb boosts fibre offering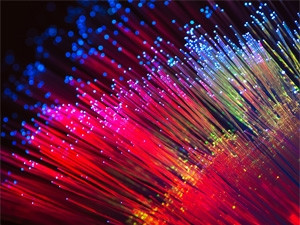 MWeb says it has seen a steadily increasing demand for fibre to the home (FTTH) connectivity in the last six months.
The Internet service provider (ISP) now has customers in over 50 areas signed up to its high-speed FTTH products since launching at the start of the year.
MWeb says it will decrease prices and increase cap sizes in specific areas, as well as expand into more homes as new areas roll out.
"We are partnering with both big and small FTTH installation companies around the country, to bring world-class fibre Internet into South African homes, and we are continually working to ensure both our existing customers and new customers are able to get connected," says MWeb head of products, Rihana Hoosain.
"We have homes connected with FTTH technology across the Western Cape, Gauteng, KwaZulu-Natal and the Northern Cape."
From 1 January 2016, existing customers will benefit from price decreases and cap size increases in Vumatel areas.
"Our customers won't need to do anything. We will change their accounts for them and communicate with them directly on all changes."
Hoosain says MWeb will launch partnerships with Frogfoot and Fibrehoods in a number of areas, such as Constantia, Parkview, Craighall and Century City, as well as launch new products in the coming weeks.
Hoosain says the ISP is seeing a marked increase in the number of people converting to and interested in FTTH as general awareness about the availability of fibre grows in the South African market.
The company's Web site has seen a 10% increase in page views of fibre-related pages from May to October, while www.mweb.co.za/fibre had over 80 000 page views during the same period.
| | | | |
| --- | --- | --- | --- |
| Product | Old price | New price | Changes |
| 50GB + 4Mbps | R499 | R499 | Cap upgrade from 20GB to 50G |
| 100GB + 20Mbps | R699 | R699 | Cap upgrade from 50GB to 100G |
| 100GB + 20Mbps | R799 | R699 | Price drop |
| 500GB + 20Mbps | R999 | R899 | Price drop and cap upgrade from 250GB to 500GB |
| 200GB + 50Mbps | R999 | R899 | Price drop and cap upgrade from 150GB to 200GB |
| 500GB + 50Mbps | R1 149 | R999 | Price drop and cap upgrade from 250GB to 500GB |
| 500GB + 100Mbps | R1 349 | R1 299 | Price drop and cap upgrade from 250GB + 300GB to 500GB |