Cwele ready to battle ICASA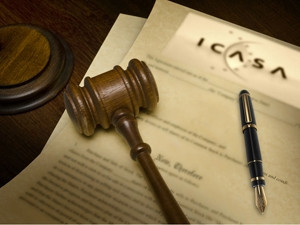 Department of Telecommunications and Postal Services (DTPS) minister Siyabonga Cwele is confident he will win the spectrum stand-off with the Independent Communications Authority of South Africa (ICASA).
The minister is embroiled in a legal battle with ICASA, after the country's regular invited telecoms operators to take part in an auction for in-demand radio frequency spectrum.
In July, ICASA issued an invitation to operators to apply for licences for spectrum in the 700MHz, 800MHz and 2.6GHz bands, to be used for next-generation mobile service in SA.
However, the DTPS says the regulator defied it in issuing the invitation. The minister responded to ICASA's invitation by filing a motion to "interdict and thereafter review and set aside the purported licensing process initiated by [ICASA]".
Speaking on the side-lines of the Southern Africa Telecommunication Networks and Applications Conference (SATNAC), Cwele said although he awaits the court to make its decision, he is confident he has a winning case.
He said: "I was not going to go to the courts if I knew there's no prospect of winning. The facts we have put forward I believe are quite strong, and I'm also happy that some in the industry are seeing the very same facts that we are seeing."
According to Cwele, the department would have preferred to engage with the regulator rather than approach the courts to resolve the spectrum issue.
"We were forced by the regular to go to court; we had no intention of doing that. We were engaging them to rectify things, but they informed us they issued the invitation and won't change."
The minister expects the court to provide a date for the legal proceedings later today. "The sooner it is held, the better it is for us to resolve this impasse and start moving SA forward."