Shabby showing for SA brands on Facebook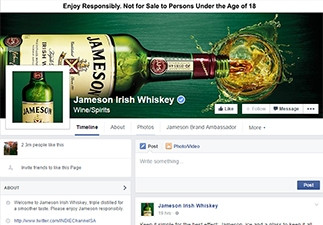 In a study of 200 South African brands on Facebook, most were found to be managed ineffectively, with low customer response rates.
These are the findings of the latest research conducted by Cape Town-based social media agency, HaveYouHeard.
The agency analysed each brand performance, in the first four months of this year, by looking at the total number of interactions on each page. The total of interactions was then divided by the number of fans to calculate the interaction engagement score. The score allows for brands with varied community sizes to be compared to one another. Statistics from social analytics company SocialBakers were used to measure interaction.
Here, the average score is just 31%, with 40% of the 200 brands reviewed achieving this average. "Pretty dismal," says HaveYouHeard joint-MD Jason Stewart.
After the interaction engagement score was calculated, page scores and response rates were also analysed.
Page management winners when it came to page scores were Game Stores, Carling Black Label, DHL Africa, Ackermans and Lexus South Africa; all scoring over 92 points while the average was 69 points.
"Page scores result from a consideration of 40 key metrics and provides a weighted score out of 100. In HaveYouHeard's experience, a score of 85 or less suggests the page is not being managed effectively, while a score of 90 or above suggests excellent management," says Stewart.
"Unfortunately, our research suggests the majority (over 90%) of South African pages are not being managed to the best possible standards.
"Response rates are measured using an algorithm that tracks a brand's response to any comment made by a fan, ending with a question mark. Sometimes a response is not necessary. However, as part of social management and etiquette, a brand should always aim to have a 100% response rate," he notes.
The top 20 SA brands on Facebook:
| | | |
| --- | --- | --- |
| | Brand: | Interaction engagement score: |
| 1. | Jameson Irish Whiskey | 159% |
| 2. | Visa | 124% |
| 3. | Edgars | 111% |
| 4. | Mercedes-Benz South Africa | 104% |
| 5. | Volvo Car South Africa | 103% |
| 6. | Sony Mobile ZA | 100% |
| 7. | NESCAF'E Dolce Gusto SA | 98% |
| 8. | Revlon South Africa | 92% |
| 9. | Chivas Regal South Africa | 87% |
| 10. | Lekkeslaap.co.za | 80% |
| 11. | Hunter's | 80% |
| 12. | Lindt Chocolate ? South Africa FMCG | 79% |
| 13. | Ackermans | 79% |
| 14. | Carling Black Label | 76% |
| 15. | Old Spice South Africa | 74% |
| 16. | Forever New South Africa | 74% |
| 17. | Opportunities, learnerships, internships | 73% |
| 18. | Pampers | 72% |
| 19. | Ford South Africa | 72% |
| 20. | KFC | 67% |