Pikitup embraces biometrics
Pikitup will use a biometric clocking system to monitor the arrival and knock-off times of workers.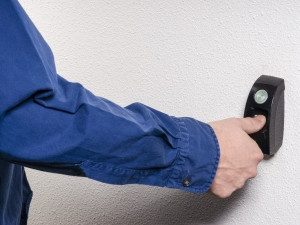 An announcement by Pikitup, that it will soon start using a biometric clocking system to monitor the comings and goings of its workers, led to industrial action by the South African Municipal Workers' Union (Samwu) yesterday.
Pikitup spokesperson Desire`e Ntshingila says the company was operating at 25% capacity yesterday, with most workers expected to return to work today.
According to Ntshingila, the system was installed three years ago, at a cost of R4.3 million, and implementation will be finalised before the end of the year.
She says, up to now, a manual logbook system had been used by the company, which was easily misused by workers. MD Amanda Nair says some employees would sign for colleagues who were absent, while others would get paid overtime while not at work. Because of these violations, Pikitup recorded a 10% loss factor.
Ntshingila says the biometric clocking system is in line with a new access-to-work system, where an individual's fingerprint is used to gain access to the premises. The system is much less susceptible to abuse, as it automatically recognises who is entering or leaving the company premises and keeps an exact record of the time.
The system is already being used by some depots, but will now be implemented at all the remaining depots, as well as the Pikitup offices. The system will thus affect Pikitup's 5 000-plus workers.
No consultation
Samwu spokesperson Tahir Sema says the union will not accept what it deems 'changes to the terms of employment without consultation'.
"The workers' demands are both reasonable and legitimate," says Sema. "Workers should have been consulted on all of these issues. Workers have concerns, which are affecting their day-to-day activities."
According to Phumlile Shange, Samwu deputy chairperson of the greater Johannesburg region, the union was aware of Pikitup's intention to start implementing the biometric clocking system from May 2013, but details surrounding its implementation are yet to be clarified. Shange says some of the workers' salaries will be affected by the new system, and grievances surrounding this have not yet been addressed.
Sema says, depending on management's response to workers' demands, Samwu will strategise on the most appropriate way forward.
Last month, the Department of Basic Education announced it, too, will turn to a biometric clocking system to address the challenge of teacher absenteeism, but the possibility of a card-based solution is also now being considered.
Reports at the time suggested the R480 million project is expected to be implemented in 2015 and will see 24 000 public schools equipped with the technology. However, department spokesperson Panyaza Lesufi told ITWeb two weeks ago that the project is still at conceptual stage.
Lesufi said 13% of schools are already running a biometric system, and the department will look at their experiences as part of its determination as to whether the system will work. The current system of signing in and out is from the "stone age", he noted.