Thomas Jefferson University and Jefferson Health leverage Qlik Sense to support system-wide clinical, operational, academic initiatives
Business intelligence's collaborative and agile solution delivers deep insights to improve patient care, population health outcomes, operational efficiency, and research productivity - a Qlik and Thomas Jefferson University and Jefferson Health collaboration.
Fact sheet
Industry:
Education and healthcare
Provider:
South Africa Qlik Master Reseller
User:
Jefferson University and Jefferson Health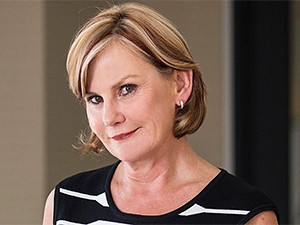 As the healthcare industry looks to understand and take advantage of the benefits of business intelligence (BI), local and international industry leaders are already making use of this technology to get ahead.
It is no secret that healthcare providers are facing rising costs, long revenue cycles and bad debt, and the list goes on.
"The South African public are also demanding transparency and accountability following recent events in the healthcare industry. Shifts in the industry have provided a need for BI with a drive towards evidence-based medicine (EBM), pay for performance (P4P), diagnosis-related groups (DRG) and consumer-directed health plans (CDHP), all resulting in capabilities being needed to quickly integrate and analyse BI data across healthcare and hospital systems," says Jane Thomson, MD of South Africa Qlik Master Reseller.
With the use of BI platforms, healthcare providers are able to:
* Improve patient care with shorter wait time from synchronising resource scheduling with patient flow models;
* Improve patient safety from immediate access to consolidated diagnostic information reducing opportunities for medical errors;
* Reduce healthcare operational costs from analyses of resource utilisation, materials stocking levels, purchasing options and supplier performance;
* Optimise revenue cycle management from reducing the time and cost to collect reimbursements; and
* Ensure trust and timely regulatory compliance by delivering on key operational, patient safety and quality of care metrics.
Based on the above, it comes at no surprise that Qlik, a leader in visual analytics, announced Thomas Jefferson University and Jefferson Health have chosen Qlik to further their mission of enhancing patient care through advanced collaboration and aggregated data from clinical, operational and academic departments across multiple partner hospitals. With Qlik Sense, Jefferson is better able to collect, analyse and disseminate data, and make decisions that have long-term effects on the health of current and future patients.
Thomas Jefferson University and Jefferson Health, under the leadership of Stephen K Klasko, MD, MBA, President and CEO, is shifting the conversation surrounding healthcare and population health in the United States. To meet the needs of care teams requiring a visual analytics solution to continue to transform how healthcare is delivered, Qlik Sense is able to centralise large amounts of data coming from various departments and organisations, while ensuring the data is secure, comprehensive and timely. Using Qlik's visual analytics software with innovative technology and re-imagined processes, the organisation can make fact-based decisions that drive value and quality care for the patients, while improving the overall operation of the organisation.
"The data and analytics landscape has changed and we are reimagining how we deliver meaningful insights to caregivers for the benefit of our patients' experiences and health outcomes," said Mouneer Odeh, VP of Enterprise Analytics and Chief Data Scientist at Thomas Jefferson University and Jefferson Health. "Our enterprise analytics vision is to make health, education and discovery smarter. To do this, we must deliver the right insights, to the right people, at the right time, in the right context. This 'precision analytics' concept is changing the way we deliver care, driving operational efficiencies, and improving our research productivity.
"Healthcare organisations such as Jefferson Health are recognising that their ability to drive innovation, value, and market share directly from their information is what sets them apart from the others," said Brad Copeland, Vice President, Qlik. "Having analytic capabilities at the ready enables healthcare systems to see the whole story that lives within their data, which, at the end of the day, enables them to improve the care provided to their patients."