Tellumat eyes key govt deals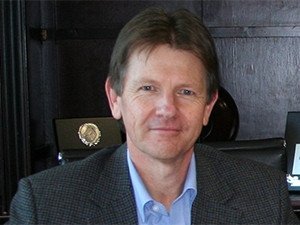 JSE-listed Stellar Capital has sold a 51.1% controlling interest in Tellumat, an electronics and communications group, to black-owned investment group Masimong Technologies.
The total consideration for the black economic empowerment (BEE) transaction is R180 352 941, and the deal is subject to approval by competition authorities and the companies' respective boards.
Stellar will retain its remaining shareholding at 48.9% in Tellumat.
Masimong Technologies is a newly formed 100% subsidiary of Masimong Group owned by businessman Mike Teke.
Teke has been appointed as chairman of the Tellumat board. No changes in executive management are anticipated as a consequence of the change in ownership.
"The transaction will enhance Tellumat's BEE status, allowing us to unlock contracts and improve profitability," says Andrew Connold, CEO of Tellumat.
"Being 51.1% black-owned is quite unique in the industry and puts us in a very enviable position, with key government and parastatal customers already having indicated additional support for us as a result of the deal."
He notes Tellumat's black-owned status is anticipated to make it more attractive as a supplier to clients in that it enhances customers' BEE scorecards by procuring from black-owned suppliers.
Furthermore, he says, where Tellumat competes in tenders that support the BEE codes of good practice, there is often a price advantage for companies with high BEE contributor scores and this will improve the company's market competitiveness.
"The expansion and upgrading of communication network capacity in both the public and private sectors, the digital migration of broadcasting and the upgrading of the PRASA rail infrastructure are currently considered the largest opportunities for Tellumat as a player in the electronics and communication infrastructure industry sectors," comments Connold.
Describing the challenges in the market, he says there are fewer large contracts being issued and more competition for those that are being issued.
"As a consequence, Tellumat has had to work harder to retain its traditional customers and look outside the country for additional growth. This said, Tellumat is fortunate to have a strong order book for execution in the coming 12 months and is well-positioned for participation in a number of sizeable prospects in the telecommunications space."