Supply chains under strain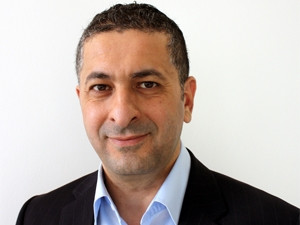 The uptake of the omni-channel retailing trend is putting strain on the supply chain for both retailers and manufactures.
That's a view held by software and consultancy company, JDA Software which notes that, faced with this challenge, organisations must implement a segmented supply chain strategy for profitable growth and competitive advantage.
Omni-channel retailing is the evolution of multi-channel retailing, but is concentrated more on a seamless approach to the consumer experience through all available shopping channels, like mobile Internet devices, computers, bricks-and-mortar, television, radio, direct mail and catalogues among others.
In an interview with ITWeb, Slimane Allab, JDA Software's GVP for pre-sales, EMEA, said today's empowered consumers also prefers their goods to be delivered at multiple collection points and this adds the pressure for the retailers to create unified customer experiences.
"Consumers now have higher expectations for the retail shopping experience than ever before. Retailers must transform their business and supply chains to support the omni-channel delivery of products to these new consumers," said Allab.
He added that retailers are struggling to fulfil customer orders and they need to rethink how to fulfil them without hurting the bottom line.
"Retailers need to ensure that they have enough workforce to fulfil orders; they also need to ensure they have the capacity to deliver; they should carefully look at future availability in stores; and the supply chain must have a full view of inventory," Allab said.
Also speaking to ITWeb, Hans-Georg Kaltenbrunner, JDA Software's head of manufacturing industries, EMEA, said planning, forecasting and replenishing are becoming big challenges for the manufacturing sector due to the revolution in customer expectations.
He revealed that this has resulted in manufacturers and retailers getting closer to each other in order to meet the growing demand. To him, this coming together presents a win-win scenario for both parties.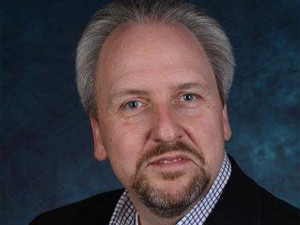 Business-to-business customers are also becoming more demanding as they do not want to wait a long time for products to be delivered to them, Kaltenbrunner said.
Thus, he revealed that manufacturers must look to supply chain segmentation in order to meet the challenges they are being faced with.
JDA Software believes that of the five core tenets of high performance supply chains - customer-centricity, segmentation, synchronisation, business agility and optimisation - segmentation represents the most fundamental evolution in supply chain thinking.
IT research and advisory firm Gartner describes supply chain segmentation as: "Designing and operating distinctly different end-to-end value chains (from customers to suppliers) optimised by a combination of unique customer value, product attribute, manufacturing and supply capabilities, and business value considerations. In essence, supply chain segmentation is the dynamic alignment of customer channel demands and supply response capabilities optimised for net profitability across each segment."
Manufacturing and distribution companies must cater to a wide range of customer needs as they serve increasingly diverse markets across dynamic global economies, said Kaltenbrunner, adding that understanding these needs and crafting attractive value propositions to serve them accordingly is becoming increasingly critical for profitable growth and business retention.
He, thus, revealed that a one-size-fits-all supply chain strategy cannot adequately or profitably achieve this goal. Instead, Kaltenbrunner said, companies must segment supply chain operations to balance cost-to-serve with value to the business for each segment.
According to JDA Software, while a company's physical assets - raw materials, factory resources, warehouses, distribution centres and channels - may be the same across all segments, its processes and policies for predicting customer demand and positioning supply can be different from one segment to another.
It is in defining these processes and policies that supply chain professionals help drive competitive advantage and profitable growth, the company states.