Having a 'clean', up-to-date database will increase your revenue
Written by Daniel Marcus, CEO of Magnetic Software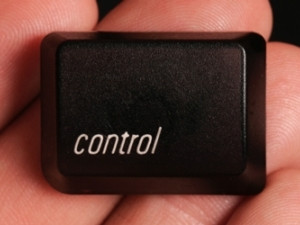 Tags: everyone has them... but do you use them? And, by use them, I really mean use them! Tagging correctly can be the difference between success and failure, says Daniel Marcus, CEO of Magnetic Software.
Incorrect tagging = failure? Don't be ridiculous. Well, let's use a case study from one of our clients, Living Your Brand, a creative conference agency which produces, markets and sells its own conferences. Its database size is 40 000-plus, but how would you expect to manage a database of this size when each person on that database could potentially be sold something different? The simple answer is that you can't! At least, not without using tags correctly.
To get a different perspective on this, I'm going to show you a screenshot of the end result first, and then explain how you can achieve such results using Magnetic (or other CRM platforms) and tags. (For reasons of confidentiality, I've had to blur the details, but you'll get the picture).
As you can see above, I've pulled a segment from the database and returned 410 results. For Living Your Brand, this represents the 410 clients that attended the IMC Conference in Joburg last year. This is great info for the company, because it is now able to e-mail a content-specific message to these clients based on their previous attendance. Taking this a step further, Living Your Brand is able to pull another segment covering all clients which declined to attend that conference, and it can then send these clients a message relevant to them. Drawing down from that, the company is able to even further segment the list by viewing per sales rep, and so on.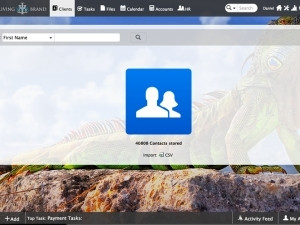 Without the proper use of tagging, it would be impossible for Living Your Brand to manage its clients and leads, and as a result, its bottom-line sales would suffer severely.
"Using Tags in Magnetic has allowed me to gain crucial information about my conferences and clients that has shown a direct result in terms of an increase of sales." - Jaco van Zyl, Managing Director, Living Your Brand.
So, how does Living Your Brand get it right?
Tagging is simple, but the important aspect and most difficult part of tagging comes with the management of your team. While tagging is very easy to get right, it's also extremely easy to get wrong... and, without the proper implementation, you will get it wrong. So be sure to have a clear goal before implementing tagging with your team.
To get your tagging off the ground, first determine what your end goal is and what information you might want to extract from your CRM database at any given time? Bear in mind that this will not be information such as contact details or position, as this info is already captured and searchable in your CRM platform. The key information you are after here is the information you extract that will help you improve your customer relationship management. Having this information will be the difference between success or failure when using tags. If you are a computer hardware provider, it might be important for you to know what product category a client purchased and what industry they are in, so that you can begin to build a picture of which products are more popular for various industries. This will enable you to target clients with products that are more relevant to their industry.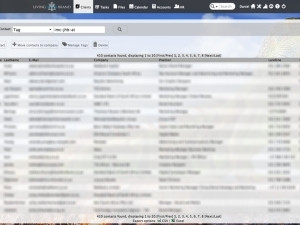 A few areas of information to get started with would be industry, product/service (what are they buying from you?), region, product/service (what are they supplying to you?), and even the relationship (are they a client, supplier or a contributor?) Think about your business and what information is important that will help you to talk to your customers in a more personal way.
Get this right and you will be on your way to a cleaner and more up-to-date database in no time.
Something to keep in mind: it is of the utmost importance not to market blindly! Make the effort to find out some info on your core market and be sure to send them information that is directly relevant to their requirements.
This brings me to what's coming next week:
Content marketing and how to do it without blinkers.
Link: Introduction to Magnetic all in one business management solution
Subscribe to our blog