SA tech stocks tumble in 2017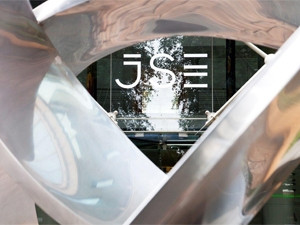 Tech and telecoms stocks for the most part took a beating in the first six months of 2017, with more than half of all stocks listed on the Johannesburg Stock Exchange (JSE) dropping in value year-to-date (YTD).
Worst hit was electronic products manufacturer and distributor Ellies, whose stock has fallen 43.33% since the year began* while its market capitalisation (market cap) has shed R55.8 million over the period. Over a 12-month period, the stock was trading a whopping 71.67% lower, with shares of the small cap** closing at just R0.17 per share on 5 July.
Surprising second place loser was Adapt IT, dropping by 37.55% YTD. The ICT company was one of the best performers during 2016 but its stock has dropped almost 17% since early July 2016. However, the company remains a strong performer over the long term, growing by 800% over a five-year period.
Other laggards include EOH, which saw its share price drop 23.46% over the six months; Blue Label Telecoms, which was down -17.64%; and Telkom, which lost -14.72% in value. All three had previously been positive performers over the course of 2016.
In terms of telecoms stocks, the only one whose share price gained value over the half year was Vodacom, which grew 9.17% to R166.38 per share. Vodacom's market cap grew by over R32 billion from R215.3 billion in December last year to around R247.6 billion at the moment.
In comparison, rival MTN has shaved R20.3 billion off its market cap this year, dropping from R241.7 billion six months ago to R221.4 billion now. MTN's share price has fallen 6.8% in six months and 10.7% over the past 12.
Small cap Mustek's stock has dropped 14.29% YTD, which is actually an improvement on the 37% it dropped over the course of 2016.
Embattled IT company Net1 UEPS saw its stock drop 13.13% in value YTD. The stock's volatility is linked to Net1's controversial connection to the payment of social grants in SA, an issue that dominated news headlines for the past few months. The company's share price was sitting at around R183 at the end of February but has been in free fall ever since, closing at R140.49 per share on 5 July.
Other stocks that have fallen in value over the first six months of this year are Ansys (-12.24%), Jasco (-10%) and Huge Group (-2.60%). Huge Group was the best performing stock at the end of last year after it grew a mammoth 93.9% between January and December 2016.
Top performers
The best performer over the past six months was small cap and converged telecoms operator, TeleMasters, which saw its stock rise by 36.36% YTD, albeit off a very small base, with the share price closing at just R0.75 a share on 5 July. Over a one-year period, however, the stock has actually dropped by over 35% from R1.20.
Altron was in second place and continued the upward tick it began last year, growing its value by another 34.1% in the first six months of this year.
In third place was Naspers, which remains the most expensive stock on the bourse, with each share worth R2 529.71. The global Internet giant's stock grew by 25.60% in the first six months of the year and by almost 20% over a one-year period. It has also grown its market cap to over R1.1 trillion, making it Africa's biggest company by market value.
Fourth-placed Datatec's value grew by 25.28% over the six months, followed by Cartrack, which grew by 18.64%. Other good performers include MiX Telematics, which grew its share price by 14.61%; Alviva Holdings (formerly Pinnacle), which grew by almost 10% YTD; Vodacom, which was up 9.17%; and Reunert, which grew 7.21%.
* All data was taken as at the close of trade on 5 July 2017.
** A small cap is a company regarded as having a relatively small market capitalisation, in SA usually below R1 billion.

| | | | | |
| --- | --- | --- | --- | --- |
| Company | Share price | % change YTD | 1YR return | Market cap |
| Telemasters | R0.75 | 36.36% | -35.43% | R31.500MN |
| Altron | R11.60 | 34.10% | 93.98% | R4.620BN |
| Naspers | R2529.71 | 25.60% | 19.97% | R1.110TN |
| Datatec | R61.99 | 25.28% | 54.13% | R13.140BN |
| Cartrack | R13.05 | 18.64% | 40.12% | R3.915BN |
| MiX Telematics | R4.00 | 14.61% | 57.03% | R2.414BN |
| Alviva (Pinnacle) | R19.81 | 9.99% | 31.98% | R3.345BN |
| Vodacom | R166.38 | 9.17% | 5.10% | R247.566BN |
| Reunert | R73.00 | 7.21% | 26.30% | R13.455BN |
| Huge Group | R7.50 | -2.60% | 40.19% | R1.313BN |
| MTN | R117.54 | -6.84% | -10.74% | R221.477BN |
| Jasco | R0. 81 | -10.00% | -14.73% | R188.040MN |
| Ansys | R1.29 | -12.24% | 51.76% | R594.739MN |
| Net1 UEPS | R140.49 | -13.13% | -3.11% | R8.091BN |
| Mustek | R4.20 | -14.29% | -19.84% | R348.600MN |
| Telkom | R63.10 | -14.72% | 7.36% | R33.250BN |
| Blue Label Telecoms | R14.99 | -17.64% | -20.53% | R10.111BN |
| EOH | R125.25 | -23.46% | -7.69% | R18.799BN |
| Adapt IT | R9.98 | -37.55% | -16.97% | R1.533BN |
| Ellies | R0.17 | -43.33% | -71.67% | R106.787MN |