Drones take off in local mining industry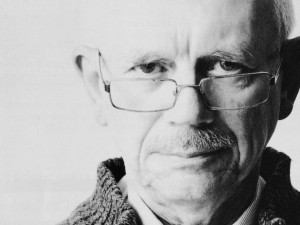 SA mining companies are turning to drone or UAV technology to revamp their operations and rethink their cost structures. The mining industry has become the latest industry to embrace drones, which are used for everything ranging from mapping to mineral exploration to tracking stockpiles.
This is according to Gregory Donaldson, chief flight instructor and chief pilot at drone pilot training centre UAV Industries, who explains drones have quickly taken off in the local mining industry in recent months, potentially making it the fastest growing industry in drone adaptation.
"Since the regulations were introduced in July last year, drones quickly became popular within the film and entertainment industry, this was followed by the agricultural sector, although these two sectors indicate the highest numbers in drone adaptation, however the fastest growth we're observing at the moment is from the mining sector.
"They use the drones to fly over an area of heaped coal, sand and other resources used in the mines, the cameras are used to view the stock pile for stock measurement.
"In the past, the stockpiles in the mining industry were measured by engineers either manually or by using GPS coordinates, which can be a time-consuming and menial task," he points out.
Within three of the four training schools in the country, there have been around 50 pilots trained for using drones in mining since the beginning of the year, and there are continuous phone calls coming in enquiring about drone licensing and training for mines, he reveals.
Adrian Schofield, ICT veteran and director and vice president of IITPSA, says drones are relatively new and due to their affordability and adaptability, drone commercial use should be expected to increase across all sectors as drone manufacturers and vendors look for potential customers.
"In mining, drones are used mainly for photography, videography and delivery of payloads.
In terms of photography or videography purposes, they are used mainly for surveillance and site inspections especially in open-cast and other above-ground operations," he explains.
However, Schofield adds the two main limitations of drones are endurance (flight time) and payload (lifting capacity).
The design of the drone, which is winged for increased range or multiple rotors for more flexible operation, must be appropriate to the environment in which it will be used, he adds.
Although drones have recently taken off in the mining industry, the local agricultural sector has been making use of drones since the South African drone regulations came into effect in July 2015.
A recent PwC Agribusinesses Insights Survey 2016 report found drones are popular in agriculture among sugarcane and maize farmers, where they are used for crop spraying, health assessments, soil and field analysis.
Eben Gerryts, PwC industry leader for consumer, industrial products and services in Africa, says drones offer a typical example of the new technologies that are giving rise to a second green revolution as they offer an alternative to satellite imagery that is more precise and more cost effective.
Donaldson says another industry that is slowly discovering drone technology is the South African fire service department.
"The fire department is slowly adapting to drone technology, using drones to fight fires and assess the condition of the fire without endangering the firefighters. They have realised how firefighter drones can change the way they put out fires," he notes.
Price factor
Donaldson explains the type of drone technology used varies according to the requirements of various sectors and the applications they choose. This also affects the cost of the technology.
"Real estate drones can cost anything between R30 000 - R50 000, while the mining sector, agriculture and the film industry use the more expensive drones which cost between R350 000 to R1 000 000.
"The camera technology used in real estate doesn't have to be state-of-the-art. It's smaller and the quality of the camera doesn't necessarily have to be a high-end-scale camera. However in the movie industry the camera has to be a lot bigger, the drones are bigger and the stability is important," he explains.
The average drone licence costs between R25 000 - R30 000 per person, and after acquiring the licence one has to do a remote operator certificate (ROC) which is an operations certificate. Prior to acquiring a ROC it is compulsory for the pilot to have an Air Service Licence from the department of transport, continues Donaldson.
"These licencing processes are costly and time consuming, which forces some companies to fly illegally which has detrimental consequences," he asserts.
Schofield says flying drones commercially requires licensed operators and adherence to civil aviation authority rules.
"There is great potential for drones to add value to certain business operations but we cannot have unregulated objects flying around, the risks are considerable, from crashes to collisions," concludes Schofield.