InterACTION Seminar builds business skills at Nelson Mandela Metropolitan University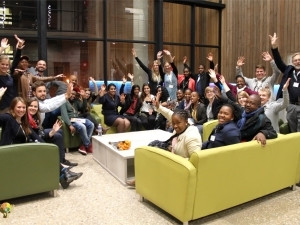 Port Elizabeth was recently host to 30 students from four countries recently who attended the InterACTION Seminar at Nelson Mandela Metropolitan University (NMMU). This seminar offered networking opportunities for aspiring young entrepreneurs and was co-sponsored by global ERP provider SYSPRO.
According to Professor Dr Stephanie Birkner, Junior Professor of Female Entrepreneurship from the University of Oldenburg and one of the European facilitators of the seminar, the students from Belgium, Germany, Lesotho and South Africa benefit from both an interdisciplinary as well as an intercultural exchange.
The seminar also included brainstorming, trend watching, team building, group work, an elevator pitch and Dragons' Den session, business speed dating, visits to local business incubators such as Propella Business Incubator and The Hope Factory, and inspirational talks.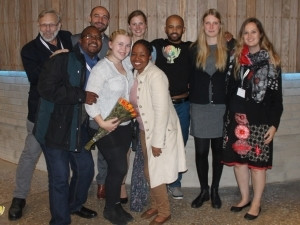 One of the lessons learned from the sessions was how to get funding from investors as the students discovered they needed to do their research and create a customer profile before presenting a business pitch to ensure they identified the true number of potential customers in a target market. The students conducted a series of fundraising exercises designed for a specific market to double their seed money of R100.
According to MD of SYSPRO Africa, Meryl Malcomess, "It is vital in these challenging times that we encourage and foster an entrepreneurial spirit to help job creation and proactively grow the economy. These young people are the future and we encourage and support them to develop their business skills and become the industry leaders of tomorrow."
Initiator and workshop facilitator Mareike Hinrichs, who works in Lesotho where she supports the UNESCO National Commission in its entrepreneurship programmes to empower youth, said the interactive seminar participants, all from different backgrounds, jointly came up with innovative business concepts in the areas of IT, Green Industry and Social Entrepreneurship.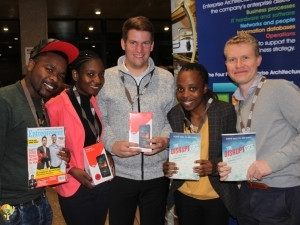 "We provide networking opportunities for young entrepreneurs and aspiring ones. A common problem amongst them is often they are not well connected and in need of skills on how to present ideas to potential investors and clients. We also include mentorship and feedback from experienced entrepreneurs for the students and recent graduates."
"Our InterACTION participants honed their skills in pitching business concepts and exchanged ideas. The discussions about the possibilities as well as challenges of applying business concepts to other countries opened up new perspectives to participants from Europe and Southern Africa. It was decided during the week that the participants will stay connected via Facebook so that they can continue to share knowledge and experiences, even though living in different countries."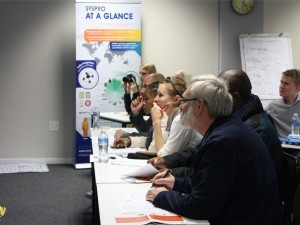 The feedback and mentoring panel included: Dr Lester Cowley (South Africa), Professor Dr Stephanie Birkner (Germany), Davy Vercruysse (Belgium), Joseph Thabana (Lesotho), Lintle Mabataung Rabolinyane (Lesotho) and an external guest from The Hope Factory, Ashley Murray (South Africa).
According to Dr Brenda Scholtz, Head of the Department of Computing Sciences at NMMU," The seminar received brilliant feedback from all those involved and our students truly appreciated the opportunity that the seminar created for them."