Local pricing for new MacBook Pro, Mac Mini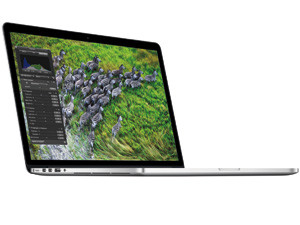 Core Group has announced local pricing for the MacBook Pro 13-inch with Retina Display, and the Mac Mini.
Core says the new products will be available locally "soon", and while the group can recommend retail pricing, resellers are entirely free to determine the actual prices at which the products will be sold.
The products were announced by Apple last month, at the same time as the iPad Mini was unveiled. The 13-inch MacBook Pro with Retina Display follows the thinner, lighter design seen in the 15-inch MacBook Pro unveiled earlier this year.
The new model also features a 2.5GHz Intel Core i5 processor (with the option to choose the faster 2.9GHz Intel Core i7 processor), Intel HD Graphics 4000, 8GB of 1 600MHz memory, and up to 768GB of flash storage.
It also has two Thunderbolt and two USB 3.0 ports, an HDMI port and up to seven hours battery life or 30 days standby.
The Mac Mini also got an update with third-generation dual-core Intel Core i5 and quad-core Intel Core i7 processors, four USB 3.0 ports in addition to its Thunderbolt, HDMI, SDXC, Gigabit Ethernet, and FireWire 800 ports.
Product

RRP (Including Vat)

MacBook Pro 13-inch

Dual-core i5 2.5GHz/8GB/128GB flash/

Retina Display

R18 699

MacBook Pro 13-inch

Dual-core i5 2.5GHz/8GB/256GB flash/

Retina Display

R21 699

Mac Mini

2.5GHz Core i5/4GB/500GB/Intel HD

4000

R6 299

Mac Mini

2.3GHz Quad-Core i7/4GB/1TB/Intel HD

4000

R8 499

Mac Mini Server

2.3GHz Quad-Core i7/4GB/1TB/Intel HD

4000

R10 499