New TomTom comes with solar-power charger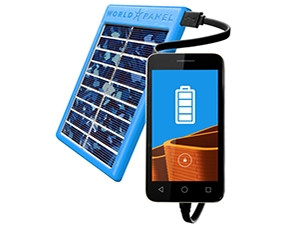 TomTom introduced the TomTom Bridge to the South African market this week and announced, for the launch, the new GPS will be bundled with the SunStream Plus solar-powered charger.
The SunStream Plus, developed by World Panel, is a low-cost mobile energy solution that draws electricity from the sun directly into mobile devices, without the use of a chipset or PC board.
"The TomTom/World Panel bundle will enable users to stream energy from the sun directly into their Bridge device, allowing them to get the most out of the technology, especially during long days on the road when energy is not available," says Hennie Botha, World Panel's MD for South Africa.
The SunStream Plus retails for R350 and is available, as a standalone product, from World Panel and TomTom.
The TomTom Bridge was designed to help businesses that manage a fleet of vehicles. It features a rugged, industrial design, 7-inch screen, and Qualcomm Snapdragon processor. It also has near-field communications capabilities, a camera, WiFi and a 3G modem.