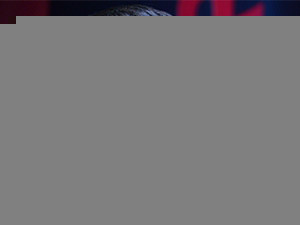 In a world in which the physical and the virtual are increasingly integrated, biometric digital identities will become critical for safeguarding identities and data, and for policing and counter- cybercrime initiatives.
Walter Lee, evangelist for global safety solutions at NEC Corporation, told delegates at day one of the ITWeb Security Summit 2017, that the digital world held the promise of great strides in convenience, service delivery and safety for everyone. The connected future vision was making the world a better place to live, he said.
But at the same time, the level of risk was growing. "The World Wide Web has become the Wild, Wild, Web, and best way to be safe on the Internet is not to be on the Internet," he said. "We are seeing the democratisation of threats: now, hackers are as young as 12 and anyone can become a hacker because the Dark Web makes it easy to get any tools you need to commit cybercrime."
Internet of threats
Because of the drive toward an integrated information society, three megatrends are emerging: the IoT (Internet of threats), IAC (inter-agency collaboration) and the integration of the cyber and the physical.
"In this changing environment, one major danger is that of identity theft. Identity becomes critical and we can no longer depend on the passwords and tokens of the past. These 'pseudo-identities' won't work in future. The future safeguarding of identity depends on biometrics."
Lee noted that with advanced biometrics, unique digital identities could be created that were impossible to replicate. "We see fingerprint, iris, facial and even voice and ear canal recognition increasingly in use to identify individuals. Advanced biometrics detects whether the fingerprint or face in use is alive or not, and can even detect whether the face in use is a mask or that of the living individual. In fact, advanced biometrics is so precise it has even been found to identify individuals after they have had cosmetic surgery," Lee said.
We can no longer depend on the passwords and tokens of the past. These 'pseudo-identities' won't work in future.

Walter Lee, NEC Corporation
Lee said in future, biometric identities could be used to help the authorities control cybercrime and identify cyber criminals. Biometric identities would also make life simpler for ordinary people, he said. "Imagine a world where online shopping can be done using only facial recognition tools, and cars can be unlocked and started by a simple touch."