Towards the software-defined data centre
Attention is now turning to network and storage virtualisation, says VMware.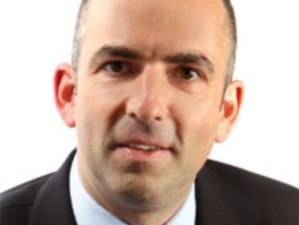 The next stage in the virtualisation journey is to virtualise storage and networking, leading towards the truly software-defined data centre, says Matt Piercy, VP for Northern EMEA at VMware.
Piercy, set to travel to SA for the VMware ROI Executive Forum next month, says VMware is seeing increasing interest from its customers in getting more from their existing virtual infrastructures.
"Around 60% of our customers have virtualised their servers, and the other 40% are in the process of doing so. The challenge in getting more from virtualisation is that a virtualised server still needs to be tied to physical infrastructure. Therefore, attention is now turning to network and storage virtualisation."
Piercy expects network virtualisation to be bigger than the initial server virtualisation wave. "Some early adopters are already moving to virtualised network solutions, with around 300 sites in Europe and Africa already live," Piercy says. "Virtualised storage is newer, but we are expecting major announcements around storage to emerge at the upcoming VMworld conference."
The cloud journey will also be accelerated with the launch of the VMware vCloud Hybrid Service, set to be introduced in SA in the first half of next year, says Piercy. The service is expected to lower the barrier to entry, overcoming cost, compliance and operational concerns.
Piercy will outline the latest trends and insights emerging at VMworld, as well as discuss the virtualisation of networking and storage, moves to the hybrid cloud, and end-user computing, when he opens the VMware ROI Executive Forum. For more information about this event, click here.