Cell C slashes LTE broadband prices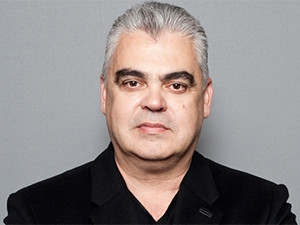 Cell C has cut the price of its home and office broadband LTE offerings by up to 64%.
According to the mobile operator, this is on the back of an aggressive rollout of LTE across the major metros in SA and the growing demand for broadband.
"The demand for well-priced, high-speed broadband offers are ever-increasing and Cell C has taken a knife to some of its most popular broadband offerings to offer customers exceptional value for money," says Cell C CEO Jose Dos Santos.
Cell C has reduced the cost of eight of its most popular data offers - six contract and two prepaid options - with discounts ranging between 33% and 64%.
At the lower end of its product spectrum, Cell C has reduced the cost of its SmartData 5GB product, offering 5GB anytime data and 15GB Nite data inclusive of a Huawei E5573 LTE MiFi device, making data more affordable to new data entrants, from R199 per month to only R99 per month.
At the top end, the SmartData 100GB deal, which offers 100GB anytime data and 100GB Nite data, has been reduced to R999 per month, down 64% from R2 799 per month.
"We realise that with LTE, customers can now download faster and require more data due to the high adoption of content streaming services and video-on-demand. With this in mind, we are now offering customers the benefit of great value at rock bottom prices to change their homes into smart data homes," says Dos Santos.
On the prepaid side, Cell C will offer its 100GB data deal, which is valid for one year for R999 once-off, down 60% from its normal R2 499 price.
"We have invested significantly in our LTE network, which is capable of service speeds of up to 70Mbps download and 35Mbps upload. This means both consumers and businesses will enjoy fantastic speeds at greatly reduced prices when it comes to Cell C's broadband offerings," notes Dos Santos.
This week, MTN announced it is deploying Long-Term Evolution-Advanced (LTE-A) broadband services "in the affluent suburbs of Camps Bay [Cape Town], Moreleta Park [Pretoria] and at the Gautrain station in Rosebank [Johannesburg]".
LTE-A is a major enhancement of the LTE standard.