Sunday Times hands over Pule info - City Press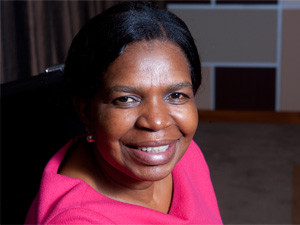 Communications minister Dina Pule reportedly suspected senior African National Congress (ANC) member and friend of president Jacob Zuma of leaking stories about her to the media.
City Press reports it is in possession of a document submitted to Parliament's ethics and members' interests committee, which is conducting an inquiry into Pule. The document reportedly blames a senior ANC member and a businessman of being behind several damning stories about Pule.
The document was reportedly handed in by Democratic Alliance member of parliament Dianne Kohler Barnard and contains information provided to her by the Sunday Times regarding its investigation into Pule. In the document, Pule is quoted as saying she suspected Dlodlo and Durban businessman Mabheleni Ntuli of leaking information that made its way into the press.
The paper reportedly handed over the information because it felt duty-bound to aid the committee with its probe.
The Sunday Times has been publishing details about how Pule's alleged romantic partner, Phosane Mngqibisa, and his friends allegedly benefited from his links with Pule. The Department of Communications (DOC) has since hit back at the newspaper, accusing it of distorting information and using suspect documentation in a bid to convict Pule in the public eye.
The minister, last week, appeared before the Parliamentary Ethics Committee to answer questions as to whether she has a relationship with Mngqibisa and if she has benefited from it. At the same time, the Public Protector is conducting its own investigation.
Leaky meetings?
The City Press reports that committee members were asked to hand in their cellphones because of concerns that information is being leaked to the media. On questions regarding the report handed in to committee members, Kohler Barnard said she was given the information by an anonymous source, but she did not delete references to the Sunday Times or its sources.
The document reportedly contains flight details, details of a meeting between Pule and Sunday Times, facilitated by soccer boss Jomo Sono, and details of a source claiming Pule had shared a room with Mngqibisa on overseas trips (although Pule denied they were ever romantically involved). On the meeting with Sono, Kohler Barnard's report notes he was there as an "independent observer, as requested by Phosane".
The City Press quotes directly from the report: "The discussion in that meeting was off-the-record and the minister never denied her relationship with Phosane. In fact, she tried to blame Durban businessman, Mabheleni Ntuli, as a source of our story. Pule claims Ntuli was jealous after she turned down his sexual advances and proposals.
"At some stage, she explained that the businessman gave her the keys to his Bentley and that he was jealous she chose Phosane over him, hence he leaked the story to the Sunday Times." Ntuli refused to comment on the report.
The document continues to explain that Pule also suspected deputy minister of Public Service and Administration Ayanda Dlodlo of leaking the information, because she [Pule] refused to facilitate a business deal between Telkom and one of Dlodlo's business associates. Dlodlo denied leaking information about Pule and said she never asked the minister to facilitate a business deal between Telkom and a business partner, says the paper.
Pule's spokesperson said the minister could not comment on the matter at this stage as it would undermine the committee's work, the paper reports.
Mngqibisa allegedly benefited from last year's ICT Indaba after Pule allegedly foisted him on the organisers. The Sunday Times previously alleged that millions of rands, sponsored by telecoms companies for the inaugural ICT Indaba, had been misused.
A previous independent probe cleared Pule and Mngqibisa of any wrongdoing related to the indaba, and could also not find any evidence that the two were romantically linked.