MTN calls for scarce spectrum to be unlocked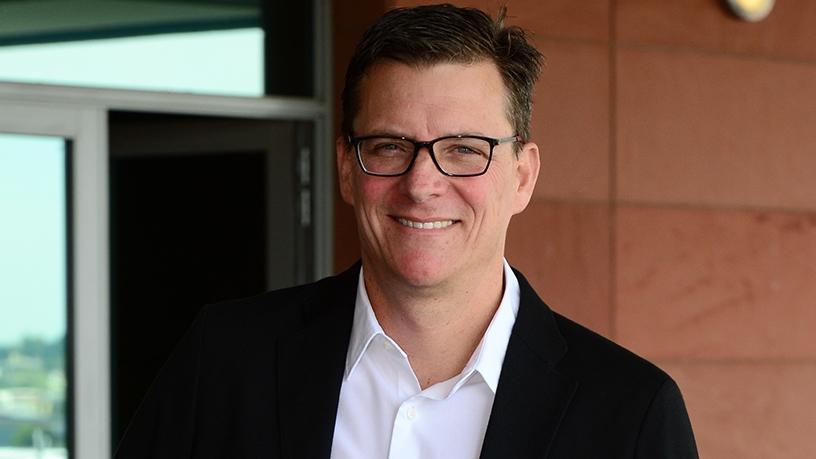 MTN this week called for "regulatory support", specifically around the 900MHz band, which it says is not being used optimally in some of the countries in which it operates.
MTN CEO and president Rob Shuter said most of the spectrum had been allocated right at the start of the industry, and in many cases, operators were not using it because they were either too small, or dormant.
He made the comments at ITU (International Telecommunication Union) Telecom World 2018 in Durban yesterday, adding this was an area in which he believed public policy and commercial interest could be aligned.
Shuter said there is a great need for the scarce spectrum, "and if it's sitting with operators who are hardly using it, then we need a solution".
He proposed spectrum sharing or a universal licence so that the frequency could be used for any purpose.
"It doesn't need to be controversial, just a flexible policy arrangement."
'3G story'
Shuter said the company is struggling to increase the data adoption among its customers, of which there are 220 million in the 22 countries in which it operates in Africa and the Middle East. Of these, only 70 million are active data users, or use more than five megabytes a month.
He said in developing markets, it is still "very much a 3G story", adding that while 4G and 5G would eventually be rolled out, 90% of the markets in which it operated are still 3G, which he does not expect to change in the near future. In some markets, cellphone users are also holding on to their handsets for longer, such as in Nigeria, its biggest market, and in which the average length of time a person keeps their handset is seven years.
He said in most of its markets, the 2G voice population coverage is very high; typically between 80% and 90%. South Africa has almost 98% coverage of 2G voice.
Shuter noted he spends most of his time on the road visiting the company's 22 markets, and he always makes a point of trying to buy the cheapest entry-level 3G phone, usually paying between $35 and $50.
"Can you imagine if you had to spend half of your month's salary to buy an entry-level handset? It's very expensive, and this is becoming the bigger problem than coverage... the simple affordability of the devices."
He said import duties on handsets are also still very high, and as a result, very few come through formal channels. If import duties were to be decreased, operators could re-enter the handset market, which he said would foster more innovation.
Moreover, many handsets are being passed on to family members, and while the 4G handset market is increasing, most of the 3G handsets are staying on the market.
Data cost barrier
Still, said Shuter, the entry-level cost of data is too high. It is also proving a challenge for people in rural areas, who struggle to recharge their data bundles due to the complexity of the process.
The average cost of data, in Nigeria, for example, is $1.60 per gigabyte. Shuter noted he recently bought a prepaid 1GB from Verizon in the United States, for which he had been charged $18.
Data is still too expensive in its markets, particularly if buying small amounts of data. He said this presents a commercial incentive for operators. "To bring the next 100 million into the data world, we need to work on the entry-level costs of data."
Laying out the challenges of providing network in underserved areas, Shuter said in many cases basic infrastructure, such as roads or a national power grid, is lacking.
This, in part, led the company to partner with Huawei, whose low-cost RuralStar solution had brought connectivity to many unserved communities.
Shuter said RuralStar is a "wonderful piece of technology", and as such, "failure is an orphan, but success has many parents".