Luvuyo Rani: Uplifting communities
Luvuyo Rani was the finalist in the IITPSA's 2016 IT Personality of the Year Award.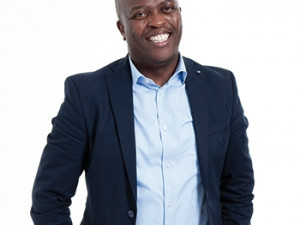 Rani began his IT journey 12 years ago with his brother, selling refurbished computers out of the boot of his car.
Silulo Ulutho Technologies aims to service communities, making technology affordable, and lowering the time and money needed for people to gain computer skills. His business has grown from a single store in Khayelitsha, Cape Town, to 40 centres in the rest of the Western Cape and Eastern Cape.
He added Internet caf'es to his stores for those who could not afford computers. "I also encouraged my customers to form stokvels to enable them to save the money to buy my computers."
His potential clients also needed computer literacy training, but it was too expensive for customers to travel to town to attend them.
He received a grant from SAB Kickstart programme and accreditation from MICT SETA, and formed a training centre in Khayelitsha that included a retail section and an Internet cafe. In 2009, he received funding from the UK to open another few stores.
Read about the other IT Personality finalists
| | | | | |
| --- | --- | --- | --- | --- |
| BRANDON BEKKER | CAREL DU TOIT | EDWARD LAWRENCE | ELIZABETH GOULD | LEE NAIK |
| | | | | |
| MARIUS COETZEE | SBU SHABALALA | ZOAIB HOOSEN | | |