FireEye sees 'normalised' cyber security spending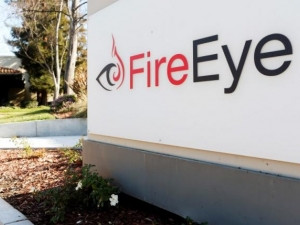 FireEye forecast a bigger-than-expected loss for the first quarter and said it expected growth in cyber security spending to slow this year.
Shares of FireEye, which reported smaller-than-expected fourth-quarter revenue, fell 3.4% in after-hours trading yesterday.
FireEye chief executive Dave DeWalt said sales across the industry were boosted by "emergency spending" last year as major hacking attacks prompted some companies to place massive orders.
"Now I see a much more normalised spending environment," he said in an interview ahead of the company's quarterly earnings call with analysts.
The company forecast an adjusted loss per share of 49-53c per share for the quarter ending March, bigger than the 40c loss analysts were expecting on average, according to Thomson Reuters I/B/E/S.
DeWalt said the purchase of iSight Partners and Invotas this year would hurt profitability in the near term as both businesses were subscription-based.
Subscriptions bring in less money upfront as payment is spread over the entire period of use unlike traditional packaged software, but ensure more predictable recurring revenue.
The company bought privately held iSight for $200 million in January to boost its cyber intelligence offerings for governments and businesses.
While demand for more sophisticated security offerings has surged in the face of an increase in cyber hacking, FireEye is facing intense competition from Palo Alto Networks, Proofpoint and Imperva.
FireEye's fourth-quarter billings, a key indicator of its health, was $256.9 million - at the lower end of the $257 million-$258 million the company had estimated in January.
FireEye said net loss attributable to common shareholders increased to $136.1 million, or 87c per share, in the quarter ended 31 December, from $105.7 million, or 72c per share, a year earlier.
Excluding items, the company lost 36c per share. Analysts on average had expected a loss of 37c per share.
Revenue rose 29.2% to $184.8 million, missing analysts' average estimate of $185.3 million.