MTN calls for women in ICT nominations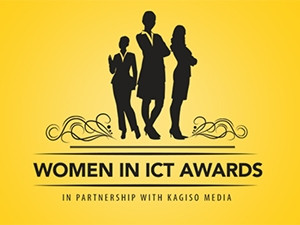 The Women in ICT - Partnership for Change Awards is inviting nominations from and for eligible female professionals working in the ICT sector for consideration in various categories.
The awards, now it their second edition, are a culmination of a partnership between MTN, Kagiso Media and ITWeb's Brainstorm.
Mapula Bodibe, executive for the consumer business unit at MTN SA, says despite the strides being made by women professionals in ICT, a lot still needs to be done to increase the levels of female participation in the sector.
"Women have the power to play an instrumental role in changing the gender demographics of the ICT sector. Women who hold senior positions can play a leading role in mentoring and coaching young female professionals who are rising up the ranks. We want to create conditions where women grow to become a critical mass that will drive the agenda of an ICT sector with a heart.
"These awards seek to recognise and celebrate their contribution. In doing so, we also hope to attract girl children and young aspirant female professionals to consider a profession in the industry and enhance the industry's employer value proposition."
Bodibe adds three new categories have been introduced to make the initiative as inclusive as possible.
She explains: "The three new categories are the Public Choice Award, Ministerial Recognition Award and the Graduate Recognition Award for high schools. This takes the total from eight to 11 categories.
"The graduate award will recognise a top ICT graduate from a high school who finished top of their class. The award is open to females who graduated in the immediate year preceding the awards ceremony, while the ministerial recognition award will be at the discretion of the minister to nominate a professional whose contribution has helped to bridge the digital divide and facilitate access to telecommunication services.
"Finally, the public choice award allows the public to nominate an outstanding female professional in the ICT sector using an SMS platform. The dedicated SMS number will be unveiled in due course."
Mark Harris, group CEO of Kagiso Media, says the awards are a great vehicle for driving excellence and transformation. "We believe that the second edition of the Women in ICT - Partnership for Change Awards will be a catalyst that puts the ICT sector on the map, reminds female professionals of the significant contributions they have made and continue to make in our country through telecommunications and technology."
Previous winners of the awards include Zimkhita Buwa of Britehouse, Thabiso Mochiko of Business Day and Financial Mail, as well as Dianne Broodryk of Jacaranda 94.2 FM.
For a full list of categories and nominations for entries, go to https://www.mtn.co.za/womeninict. The closing date for entries is 4 August.
(Disclaimer: ITWeb Brainstorm is the print media partner for these awards.)