Vodacom: ICT White Paper won't achieve objectives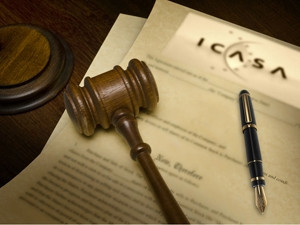 Vodacom supports the objectives of the Integrated ICT Policy White Paper, to make broadband more accessible and affordable for all. However, "as it now stands, we do not believe the White Paper will achieve these objectives".
The telco made the comments in its interim financial results statement published today.
Vodacom was for the first time reacting to the policy document, published in October, which calls for the creation of a wholesale open access network (WOAN).
"The White Paper proposes a telecommunications ecosystem that is untested and unproven anywhere in the world. It would be a significant departure from what is currently in place in South Africa and the polar opposite to what the regulator, [the] Independent Communications Authority of South Africa (ICASA), tabled in its invitation to apply (ITA) for high demand spectrum issued on 15 July 2016," according to Vodacom.
In September, the ministry of telecommunications and postal services managed to get an interdict to halt ICASA's progress on the ITA and a planned spectrum auction which was scheduled for next May.
The Vodacom group believes the White Paper as it currently stands, contains a number of policy elements and interventions which are unclear and require more detail.
"For the White Paper to have legal effect, a number of new laws would need to be promulgated and/or existing laws amended. Consultation with all stakeholders would be required to give effect to these changes."
Since government approved the Integrated ICT Policy White Paper, the document has been met with mixed feelings from the industry. Both MTN and Telkom have voiced their concerns over it, analysts have been critical, while the Internet Service Providers' Association called it "broadly positive".
MTN SA CEO Mteto Nyati told ITWeb via e-mail that the creation of a WOAN ? from which all operators will need to buy capacity ? "is nothing other than the creation of a monopoly". He was also against suggestions in the document that mobile operators will not get any more access to radio frequency spectrum and must hand back what they have.
Telkom also came out to voice its concerns about the policy document, with chief commercial officer Brian Armstrong saying the White Paper contained a lot of good; however, "some of it is concerning and there are some parts that are potentially dangerous".
Vodacom says a dedicated team is analysing the contents of the White Paper, with the aim to advise the company as to the potential impact on Vodacom, the industry and South Africa.
"We will participate, contribute and propose alternatives, informed by international best practice and norms, to achieve the outcomes the government is seeking, where appropriate, and we look forward to continued dialogue as to how best to achieve these objectives."