Regulatory uncertainty surrounds fintech innovations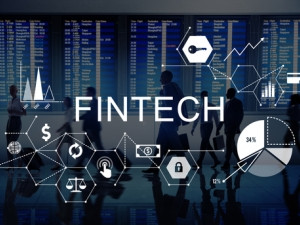 Regulatory uncertainty surrounds fintech innovations, and in some cases it could potentially hamper their development.
This is according to Tim Masela, head: National Payments System, South African Reserve Bank, speaking at the Mondato Summit Africa yesterday in Johannesburg.
Fintech innovations deliver many benefits, in particular efficiency, improvements and cost reductions, he said. Most of these innovations have benefits to deliver. The risk they can potentially bring should also be well managed, said Masela.
Currently, the immediate challenge to regulators is about digital currencies or cryptocurrencies, he pointed out.
"We want to understand how these technologies work, specifically with the view of taking the good out of it. And ensuring we support its development going forward. But our starting point is that we don't understand them."
By understanding these innovations, regulators can come up with appropriate regulatory intervention without stifling the good that comes with them, said Masela.
"And in this regard we try to stay close to these developments and work with the parties that are actually innovating."
Masela said regulation should always follow innovations. Regulatory authorities should take steps to actively monitor fintech developments both domestically and with the collaboration of international organisations and standards bodies.
Many fintech innovations are not mature enough for regulators to set standards, and some exist outside the currently regulatory sector, noted Masela.
Regulators need to collaborate with the private sector in order to have an understanding of the fintech environment, as it changes fast, he added.
By identifying and removing obstacles to the development of fintech innovations, regulators will help innovators transform and move faster to create an environment for innovation, said Masela.
Regulators aim to identify and have proper description of the innovation, so as to understand as well as determine the drivers of innovation, he continued.
Fintech has the potential to pose threats, for example due to disintermediation of regulatory frames and activities, said Masela.
If parties are allowed to come in and are not regulated, while others are, it could be a threat to financial stability, he pointed out.
"We are sitting in a position where we are confronted with an issue of an uneven playing field. The banks say they are overregulated and the other parties are not. But the non-banks say we would like to be regulated, but appropriately."
Regulators should not be seen as stifling innovation, but ought to stay close to innovation, observing risk and taking appropriate action, said Masela.
"As you can image if things go wrong, everybody will ask: where were the regulators."