MTN to spend R34.7bn in capex this year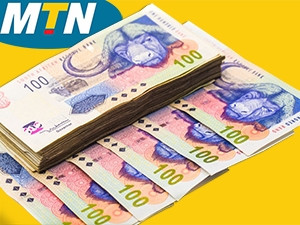 The MTN group plans over R34.7 billion worth of capital expenditure (capex) in 2017, after spending around R34.9 billion in the year that ended 31 December.
This is according to executive chairman Phuthuma Nhleko, who gave guidance for the coming year during the group's full-year results presentation in Johannesburg yesterday. The 2016 capex amount and guidance for 2017 are both a significant increase on the amount of R29.2 billion spent in 2015.
The lion's share of the 2017 capex spend will continue to go to the group's top three territories: SA, Nigeria and Iran. The group now has 240.4 million customers in 22 operations across Africa and the Middle East.
In the 2016 financial year, capex in SA was up slightly year-on-year from R10.9 billion in 2015 to R11 billion in 2016, with a strong focus on 3G and LTE network investment. The operation rolled out 1 134 co-located 3G sites and 1 538 LTE sites during the year. In 2017, the telco plans to spend R11.5 billion in capex in SA.
MTN SA CEO Mteto Nyati says the SA capital expenditure will be used to upgrade the MTN network across the country, as well as upgrade the telco's IT systems to improve customer service.
Nigeria's capex was R8.7 billion last year - a big rise on almost R5 billion spent in 2015 - and this will be upped to around R9.5 billion in 2017. The group rolled out 1 799 3G sites and 1 833 LTE sites in Nigeria in 2016.
MTN also spent R5.1 billion on its 49% shareholding in Irancell and plans capex of R5.4 billion in the coming year.
Some of the smaller markets also saw an uptick in capex spend over the last financial year. Ghana's capex in 2016 rose to R2.4 billion compared to R1.8 billion in 2015 - and the group expects to spend just short of R2.2 billion this year in Ghana.
Ivory Coast's capex grew from R833 million in 2015 to R1.7 billion in 2016 and a similar amount is expected in 2017. Capex in Cameroon ticked up from R1.9 billion in 2015 to almost R2.2 billion in 2016 but the group is only planning to spend R834 million in 2017 in the territory.