Cell C 'rationalises' products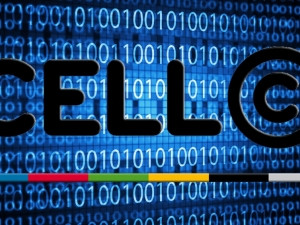 Cell C is rationalising its range of products, with some changes set to come in from New Year's day, and others from the following month.
The amendments to its prepaid and contract deals apply to all current Cell C customers and will see some subscribers paying more for their current contract deals.
Cell C's changes affect prepaid from January, and come into play for contract subscribers from February. In a note, the company says: "The review is part of our commitment to improve transparency and simplicity, while maximising the value our customers receive on our products."
Below is a sample of how the new pricing structure will affect subscribers:
Data Bundles

Price

In-bundle rate

Out of bundle rate

Bundles

Current

New

Current

New

No change

25MB

-

R6

-

R0.24

R0.99

50MB

R7.50

R10

R0.15

R0.20

R0.99

100MB

R15

R19

R0.15

R0.19

R0.99

300MB

R45

R55

R0.15

R0.18

R0.99

500MB

R75

R85

R0.15

R0.17

R0.99

1GB

R149

-

R0.15

-

R0.99

2GB

R199

R245

R0.10

R0.12

R0.99

3GB

R299

-

R0.10

-

R0.99

5GB

R399

-

R0.08

-

R0.99

10GB

R699

R549

R0.07

R0.05

R0.99

20GB

R1,199

R1,099

R0.06

R0.05

R0.99
DailyData Bundles

Inclusive Data

Price

In-bundle rate

Out of bundle rate

Bundles

Anytime

Nite

Current

New

Current

New

No change

20MB

20MB

-

R2

R2.70

R0.10

R0.14

R0.99

50MB

50MB

-

R5

R6.50

R0.10

R0.13

R0.99

100MB

100MB

-

R10

R12.50

R0.10

R0.13

R0.99
Valid until midnight
Straight Up Contact and TopUp

Straight Up Standard

Straight Up 30

Straight Up 50

Straight Up 100

Straight Up 200

Straight Up 400

Straight Up 800

P
R
I
C
E

Current

R0

R30

R50

R100

R200

R400

R800

NEW

R0

R35

R55

R110

R220

R440

R880

B
E
N
E
F
I
T
S

Minutes

0

30

50

100

200

400

800

SMS

0

30

50

100

200

400

800

Data

0MB

30MB

50MB

200MB

400MB

800MB

1,600MB

V
O
I
C
E

Current

R0.99

R0.99

R0.99

R0.99

R0.99

R0.99

R0.99

NEW

R1.05

R1.05

R1.05

R1.05

R1.05

R1.05

R1.05