Musk's new Tesla far from ideal for SA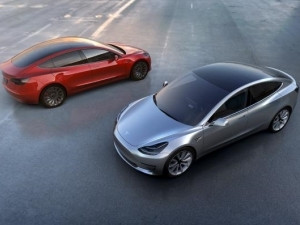 South African-born Elon Musk has unveiled the Tesla Model 3, touted as an affordable electric vehicle for the masses.
However, at a starting price of $35 000 (R515 000), it is considered a luxury car in the South African market.
Pre-orders have been opened online for the car, with over 130 000 people staking their claim so far. The vehicle will only go into production in 2017.
Electric cars, in general, are not a good fit for SA due to the lack of infrastructure and increasing electricity prices.
"The South African mass market is not ready for electric cars," says Arthur Goldstuck, MD of World Wide Worx. "The charging ecosystem does not exist here in terms of infrastructure as well as mindset.
"One of the main reasons the Nissan Leaf and BMW i3 still have low sales levels in this country is that the cost is too high relative to the value delivered," says Goldstuck.
Liron Segev, tech analyst and consultant, says driver anxiety and the fear motorists will run out of power while travelling are other reasons electric cars will not yet take off here.
"In a place like SA, where the distances are vast, this anxiety is enhanced compared to places where you live and work in the city and the travel distances are short."
He says for electric cars to be successful in the country, there must be charging stations at places where South Africans leave their cars - like shopping malls and office garages.
"Most South Africans don't know how many kilometres they travel every day and therefore when they hear a car has 100km range they panic. Whereas in reality they might only travel that many kilometres over three days, in which case the electric car would be perfect."
Segev says the final problem to consider in SA is the high price of electricity and unstable service providers. Just today, Eskom implemented a 9.4% increase.
"What if you need to charge your car but your area doesn't have power that night? Also, does the price of charging the car outweigh the price of fuel by that much?" asks Segev.
Electric and hybrid cars available in SA:
| | | | |
| --- | --- | --- | --- |
| Car | Hybrid/electric | Range | Estimated cost |
| Nissan Leaf | Electric | 195km | R450 600 |
| BMW i3 | Electric | 129km to 161km | R595 000 |
| BMW i8 | Hybrid | 37km (on electric power alone) | R1 755 000 |
| Toyota Prius | Hybrid | n/a | R447 000 |
The latest Tesla
The Tesla Model 3 will have a range of 346km per charge and go from zero to 100kmph in less than six seconds. This relates to the base models, with Tesla CEO Musk saying at the unveiling the company hopes to exceed these.
All models will come standard with auto pilot hardware and supercharging capabilities. The car fits five adults comfortably and has both front and rear boot space.
Over 130 000 people have put a $1 000 deposit down for the car. Reuters reports fans camped out overnight, queueing outside Tesla stores across California ? in scenes reminiscent of the launch of Apple products.
Johannesburg-based portfolio manager at Vestact, Sasha Naryshkine, says people are paying the $1 000 deposit for a car they may not see until 2018 because of the chance to have one of these items, seen as "a unique step in humanity to wean us off fossil fuels".
"In the US, there are strong tax incentives to use battery-operating vehicles. Depending on what state you are in, you can get big rebates. So the cost price might well be less than that, as much as $10 000 less."
Naryshkine says the number of pre-orders is "not even a dent in the overall car market. What it does represent, is that the company changes from selling a luxury model only, to a well-priced vehicle for people that are well-to-do. This vehicle costs the same as a BMW 3 series. It hardly has 'mass appeal'."
Master plan
Musk says Tesla is making electric cars to accelerate the world's transition to sustainable energy and transport. He wants to reduce CO2 emissions and toxic gasses emitted by combustion vehicles.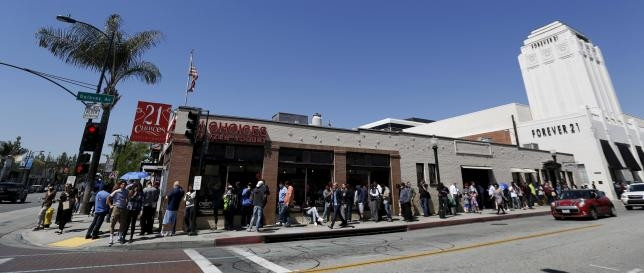 In order to achieve this, Tesla came up with a 'secret master plan', which Musk wrote about in his first blog post for the company 10 years ago.
The plan, outlined below, was a way for the small company (at the time) to make a difference:
1. Build a sports car, with a high price and low volume production (the Tesla Roadster).
2a. Use that money to build an affordable car, with mid-volume production (the Model S).
2b. Tesla found half the market wanted a sedan and the other half wanted a SUV. So it created the Model X, also at a lower price with mid-volume production.
3. Use that money, from the Model S and X cars, to build an even more affordable car, with high-volume production (the Model 3).
4. While doing above, also provide zero-emission electric power generation options (Tesla Powerwall).
[VIDEO=Q4VGQPk2Dl8]
Cape Town office
In February, it was reported the electric car maker and energy solutions company will open its first South African office in Cape Town, according to mayor Patricia de Lille. Speaking to CapeTalk radio, De Lille said some of the company's products will be available in the country in the next month or two.
The Tesla Cape Town office will be managed by energy specialist Evan Rice. Rice is former CEO of GreenCape, an organisation formed to help develop the market for renewable energy in the Western Cape.
According to reports, Tesla's priority in SA will be to develop a market for its Powerwall industrial-scale battery pack. It is not yet clear if the office will also act as an outlet for Tesla vehicles, and a launch date has not been announced.