E-toll judgement expected today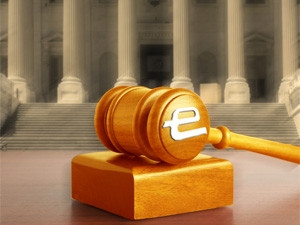 Regardless of the outcome of today's court case against the E-toll Act, the fight against government's "unjust" open road tolling system will not end.
This is according to Democratic Alliance (DA) premier candidate for Gauteng Mmusi Maimane, whose argument against the Act that gave e-tolling the go-ahead will conclude - and be ruled on - in the Western Cape High Court today.
The DA took to court to argue that the Transport Laws and Related Matters Amendment Act (E-toll Act), signed into law by president Jacob Zuma last September, is unconstitutional as it did not go through the right channels.
"We are arguing that the E-tolling Bill was passed unconstitutionally, because Gauteng residents where denied a voice against this unjust system. We believe the E-tolling Bill should have been debated in the Gauteng legislature, and all provinces, and not just in Parliament," says Maimane.
"The people who are impacted the most by e-tolling never got the opportunity for their elected representatives to debate the E-toll Bill at provincial level."
If the opposition party wins the case, the matter will automatically be referred to the Constitutional Court, where the DA hopes the Act will be declared unconstitutional.
The DA has served court papers on Zuma, the speaker of the National Assembly, chairperson of the National Council of Provinces, transport minister Dipuo Peters and the SA National Roads Agency (Sanral).
The court convened at 10am this morning, with a judgement expected later on today.
Sanral maintains the Opposition to Urban Tolling Alliance's failed legal challenge of e-tolls bears testament to the fact that the system is legal and that the relevant government entities followed due course in bringing the system to Gauteng.