SearchWorks, a finalist in the MTN Business App of the Year Awards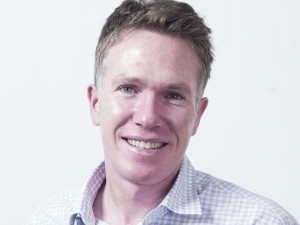 Technology company e4 is thrilled to have had its SearchWorks app selected as a finalist in the prestigious annual MTN Business App of the Year awards.
The SearchWorks app, designed to facilitate local search requests for the property and legal fraternity does so quickly and efficiently with 24-hour live results at the user's fingertips.
"We are very excited to have been shortlisted in the Best Enterprise App category as it reflects not only the hard work and commitment of our development team, but also the extent at which SearchWorks fills a vital need in the marketplace," says Ryan Barlow, CTO at e4.
Two members of the SearchWorks team presented the app at the recent judging day, where the judges carefully considered the product as a potential winner for the category. All the finalists selected have now had the opportunity to showcase their app and await the announcement of the winner of the overall MTN Business App of the Year award.
"SearchWorks provides the user with the unique ability to use over 40 different search types including person, company, credit, vehicle as well as property information. The most exciting feature is our geo-location ability that can provide you with property information at your present location. The app, which our team is extremely proud to have worked on, has been exceptionally well received in the market over the last few years. Our goal is to keep this app relevant by adding different search types on an ongoing basis. We are very proud to have been consider for this award and look forward to the announcement of the winner." says Jako Janse van Rensburg, Development Manager of SearchWorks.
The MTN Business App of the Year awards evening takes place in Johannesburg on 13 August where the winner will be announced.