Naspers invests R10.5bn in Delivery Hero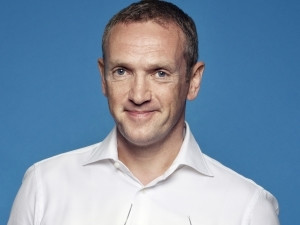 Global Internet and entertainment group, Naspers, is upping its investment in German online food delivery business, Delivery Hero, buying an additional 13% stake in the company for EUR660 million (R10.5 billion).
The acquisition of the stake from Rocket Internet will increase Naspers's shareholding to 23.6% and positions the group as the largest shareholder in Delivery Hero.
JSE-listed Naspers initially invested in Delivery Hero in May. Since then, the company executed a successful initial public offering on the Frankfurt Stock Exchange in June and this month delivered strong half-year results as a public company.
"Delivery Hero is already the leading online food ordering and delivery marketplace in most of the countries in which it operates and our increased investment demonstrates our confidence in the long-term prospects for the company," says Naspers CEO Bob van Dijk.
"The food delivery sector is still underpenetrated and growing rapidly across the world. Many markets have experienced significant traction already, but we believe the potential is far greater in high-growth markets than that observed in the West," he adds.
Founded in February 2008, Delivery Hero offers online food delivery services across more than 40 countries in Europe, the Middle East and North Africa, Latin America, and the Asia-Pacific region. It also operates its own last-mile food delivery primarily in more than 50 high-density urban areas around the world. The company is headquartered in Berlin, Germany, and has over 6 000 employees in addition to thousands of employed delivery drivers.
"Growing its position in online food ordering and delivery is consistent with Naspers' strategy to invest in platforms with global potential that offer online marketplace services in high-growth markets," the group says in a statement.
The increased stake in Delivery Hero adds to Naspers' investments in the online food delivery sector where it already has investments in iFood, operating in Brazil and Mexico (under the brand SinDelantal), Swiggy in India and Naspers also operates South African food delivery business, Mr D Food, through its investment in Takealot.
Naspers will acquire over 22 million shares in Delivery Hero at EUR29.50 (R470) per share. The transaction is subject to regulatory approval, will be funded from existing resources, and is expected to close in the first quarter of 2018.
Naspers is listed on the Johannesburg Stock Exchange and has an ADR listing on the London Stock Exchange.